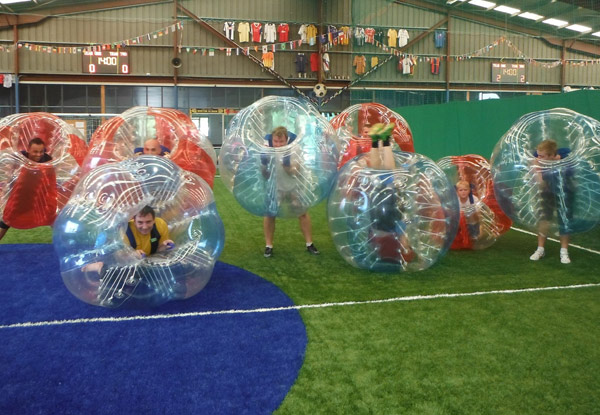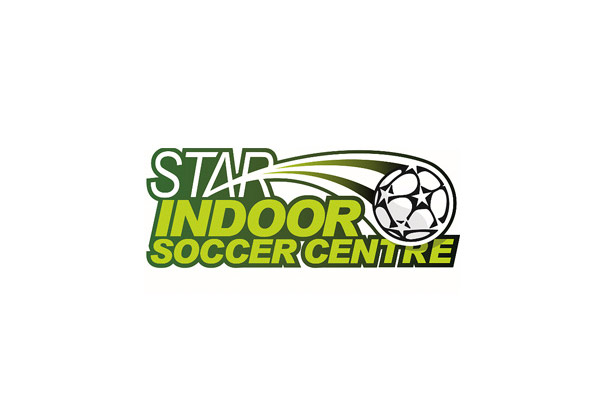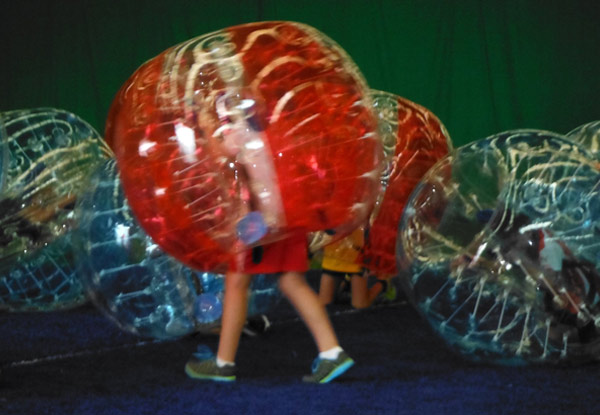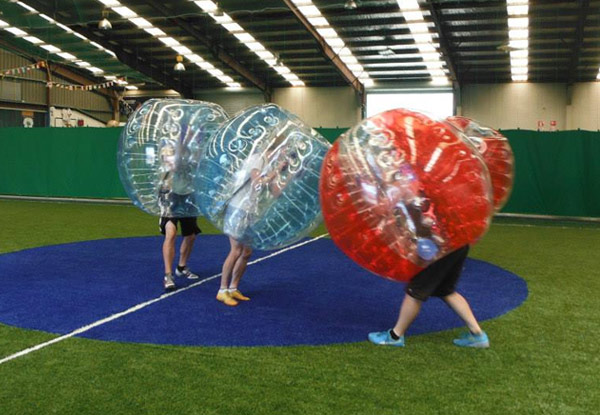 Highlights
Bubble soccer is the latest, heaps of fun, sports craze that you have to try.

After a safety briefing which covers how to get upright again if you take a tumble, climb into your bubble and strap yourself in. The straps are adjustable for your comfort and safety. The balls also come in a variety of sizes, so adults and kids can both have a go.

Grab hold of the hand grips inside the bubble, and you're ready for action. Your referee will talk you through the rules of the various games that are available to play.

A handy little hole at the top of the bubbles means you're getting plenty of fresh air, and you can get a wee peek at what's going on as well.

Your legs stay outside the bubble so you can run – or try to anyway.

Weight and height restrictions apply and each player will be required to complete a Waiver of Indemnity form. Be sure to read the fine print before you hit that 'Buy!' button.
Grab a one-hour four vs four bubble soccer game for just $85 at Star Turf Indoor Soccer Center in Hamilton.