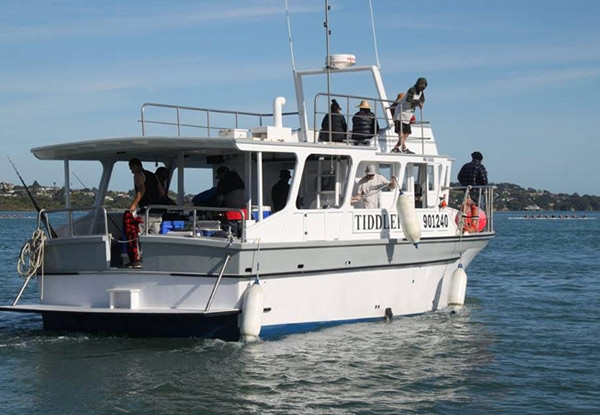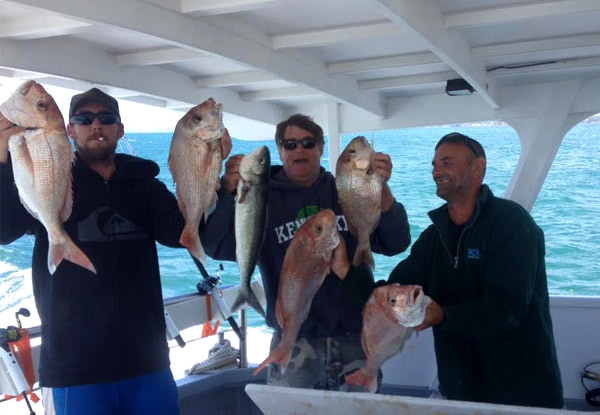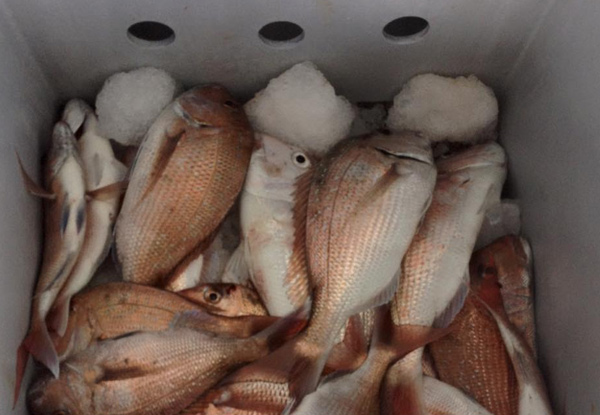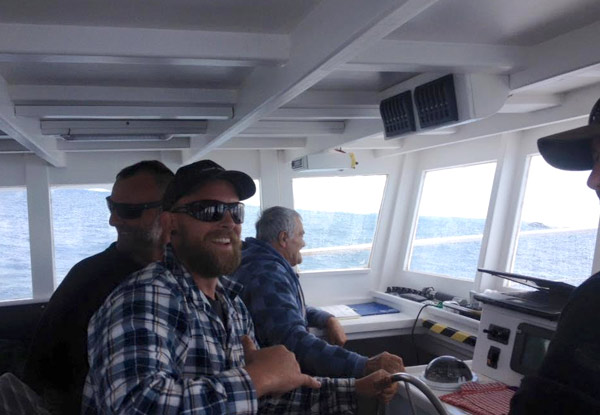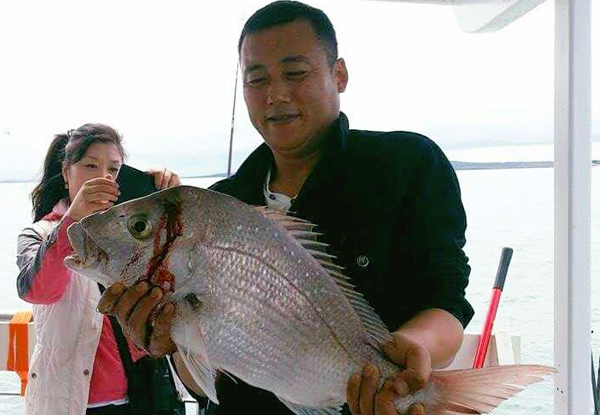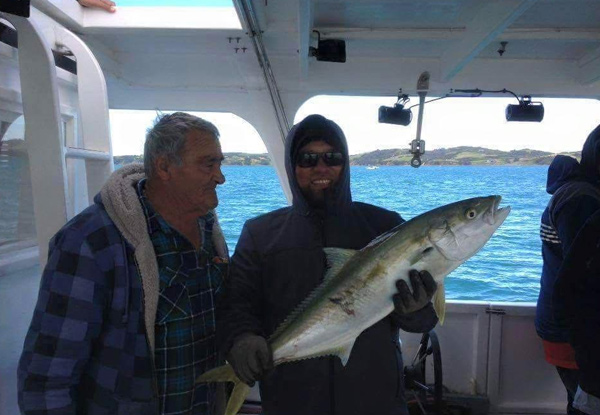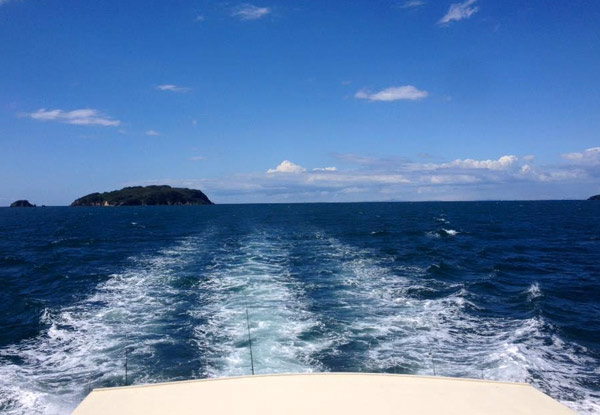 Highlights
Make the most of the sunshine and head out on Auckland's pristine waters and put your hunter gatherer skills to the test with a fishing charter catching snapper, kingfish, gurnard, john dory, and more.
Climb aboard Marolias Fishing Charters' The Tiddler II, which will depart from the Passenger Ferry Terminal on Ara-Tai Road, Half Moon Bay at 8.00am and arrive back at 3.00pm, if your quota isn't already met.
You can bring your own chilly bin with food and beverages, and fill it with your catch to take home for dinner.
If you don't have your own gear, you'll be provided with a rod, bait, and ice, or you can bring along your own lucky gear.
Grab a day time fishing charter including rod, bait and ice for $90 with Marolias Fishing Charters.