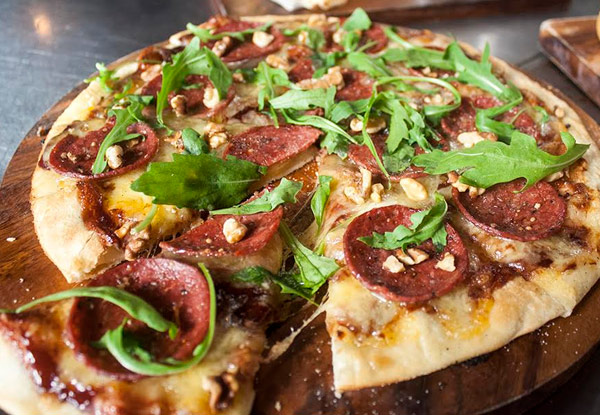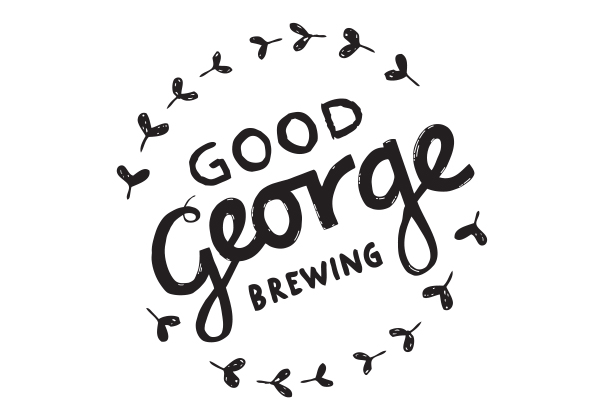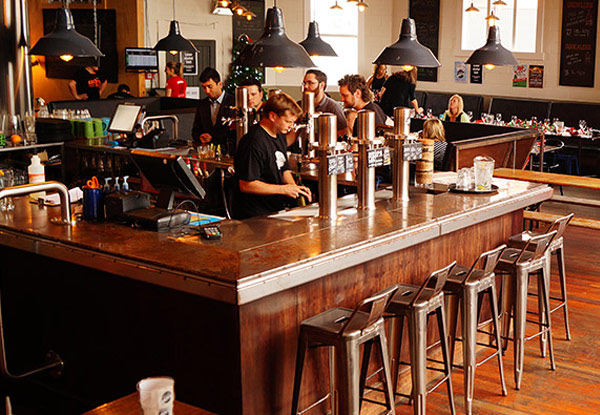 Highlights
These days it's not enough to go to any cafe that sells a plain old sandwich for lunch, get a proper meal and a drink to go along with it at Good George.
They're offering you and a mate two lunch mains and a glass of their deliciously Good George tap beer or cider from their fine selection.
With the sun coming out often during the spring, you'll be able to sit in their incredible Beer Garden to soak up the warm atmosphere.
Pick from a selection of burgers, salads, pizza and hot dogs - there's something for almost every preference out there.

GrabOne Buy and Book lets you reserve your table online as soon as you've purchased the deal. Just click on the booking button contained in your purchase confirmation to get priority access to a table on your preferred date.
Grab any two lunch mains and a glass of either Good George tap beer or cider for $29 from Good George Brewery & Dining Hall.