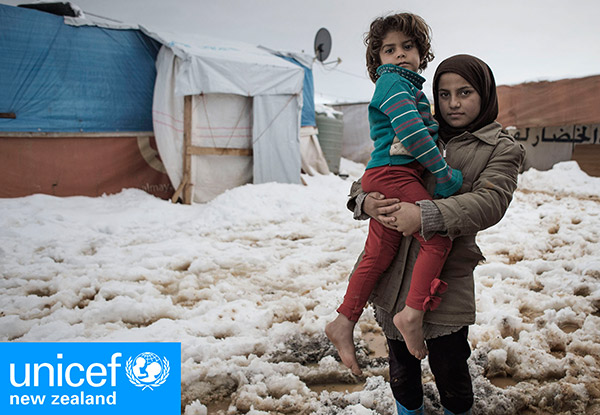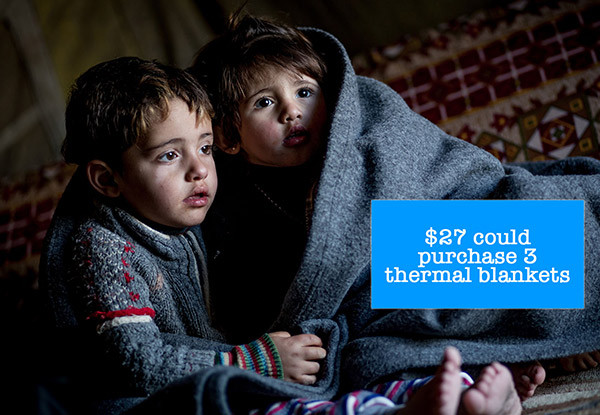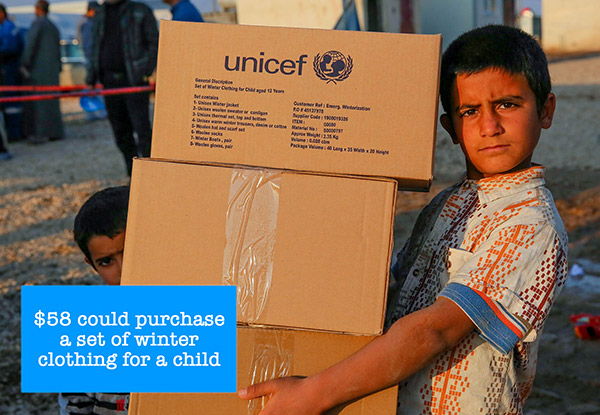 Highlights
Syria is in crisis. They are almost six years into a violent civil war which has killed an estimated 400,000 people and displaced more than six million from their homes.
Millions of children have been caught in the crossfire and now with winter is on its way, it brings another set of challenges.
In a few short weeks, the worst of the winter weather will bring snow, ice and freezing temperatures to the region.
UNICEF is working to keep children safe and warm over winter, distributing winter clothing kits, blankets and other essential supplies to protect children.
UNICEF urgently needs funds to deliver life-saving assistance to children in Syria.
Donate $10, $27 or $58 towards UNICEF NZ's Syrian Children's Winter Appeal and you will help keep Syrian children safe and warm this winter.