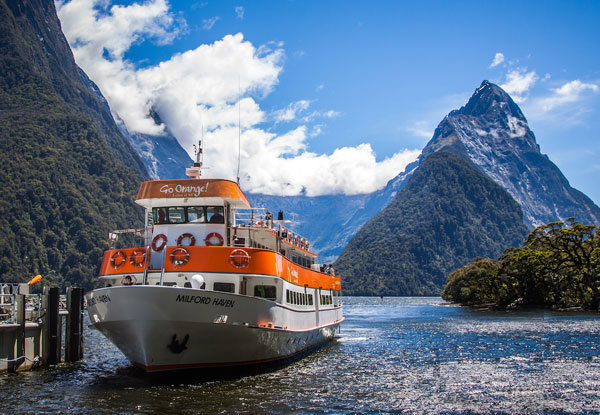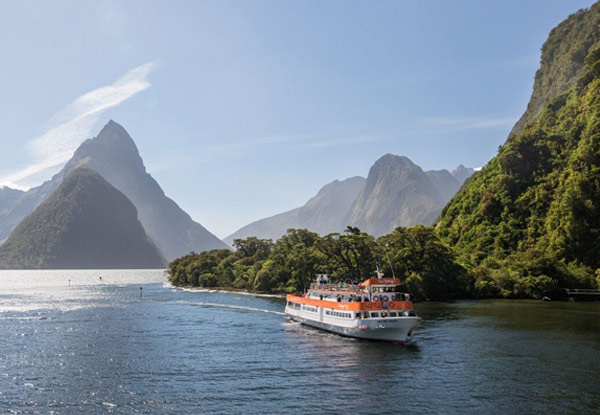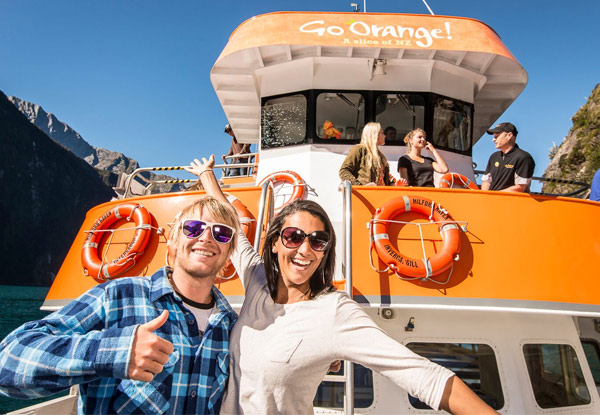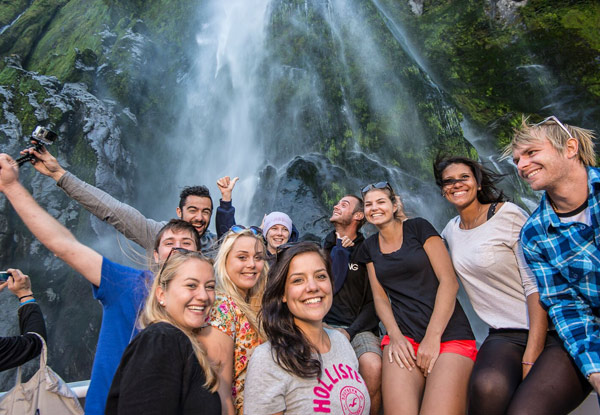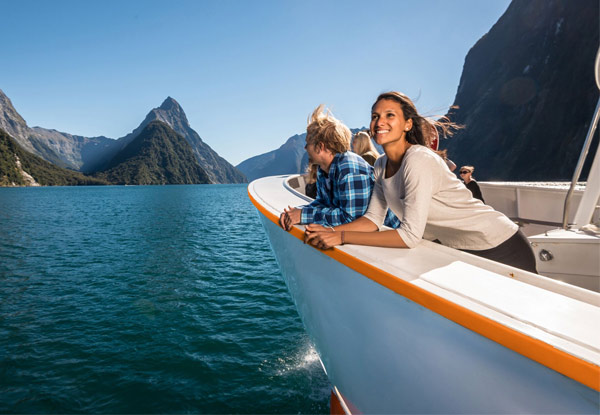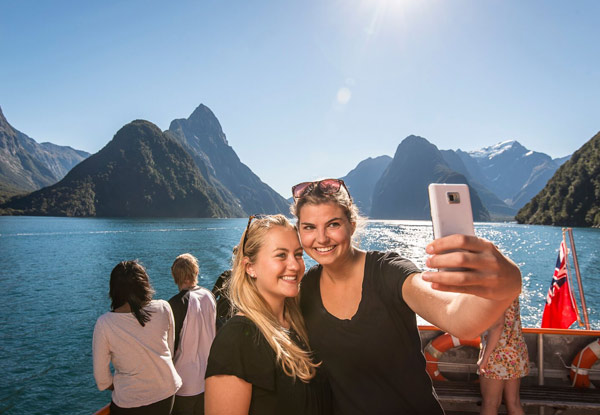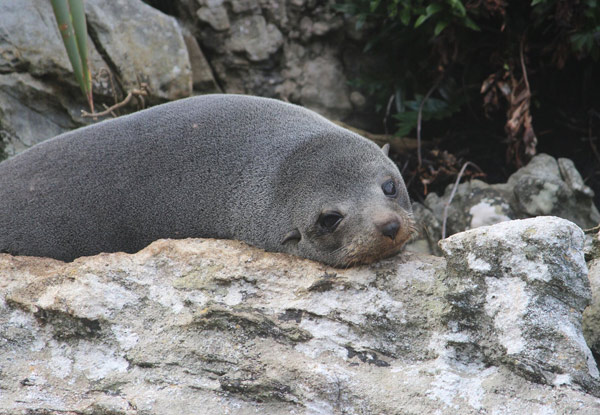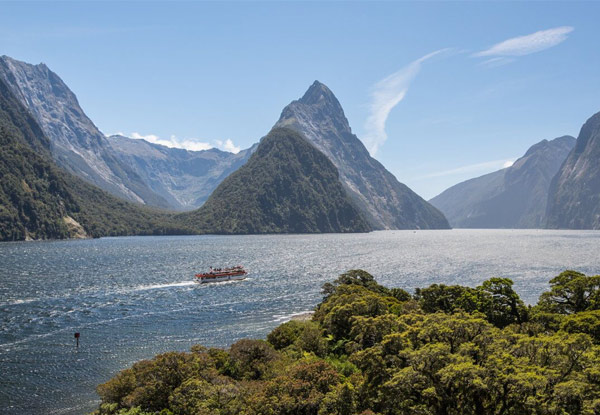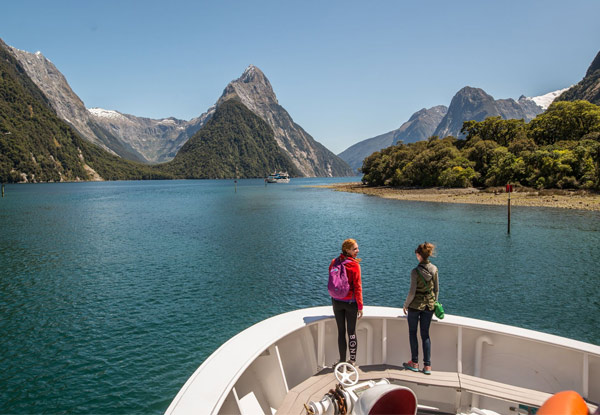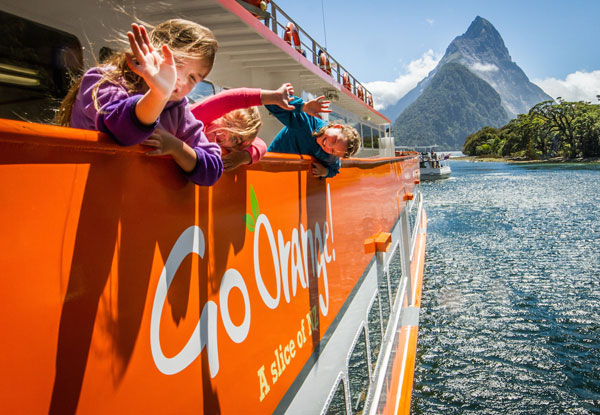 Highlights
Soak up the serene and spectacular surroundings of iconic Milford Sound with a day cruise from Go Orange.
Don't just enjoy majestic mountains views, ancient hanging rain forests, towering waterfalls, and indigenous marine life, but get to know our wonderful crew as they showcase their natural playground. 
Choose between the two-hour morning cruise at 10.00am or the two-hour lunch cruise at 12.30pm.
Enjoy some tasty treats on board, as part of the morning cruise, you'll chow down on scrumptious bacon buttie and orange juice. It doesn't get more 'Kiwi' than a Bacon Buttie and OJ in New Zealand, so enjoy. 
Or for the lunchtime cruise, you can chow down on fish & chips, another Kiwi favourite. 
This deal is valid from now until the 30th September, your cruise must be booked and taken before this date. Please note in the conditions, the travelling times, and allow for winter road conditions.
Grab a two-hour morning or lunch Milford Sound cruise incl. breakfast or lunch from Go Orange. 
Choose from eight options:
$30 for Morning Cruise One Person
$60 for Morning Cruise Two People
$120 for Morning Cruise Four People
$90 for Morning Cruise Family (Two Adults& Two Children Aged 5-14 Years)
$39 for Lunch Cruise One Person  
$78 for Lunch Cruise Two People
$156 for Lunch Cruise Four People 
$108 for Lunch Cruise Family (Two Adults& Two Children Aged 5-14 Years) 
323 bought
Ends today

while stocks last