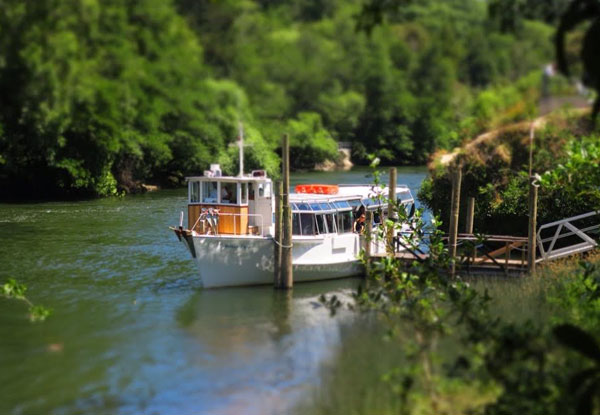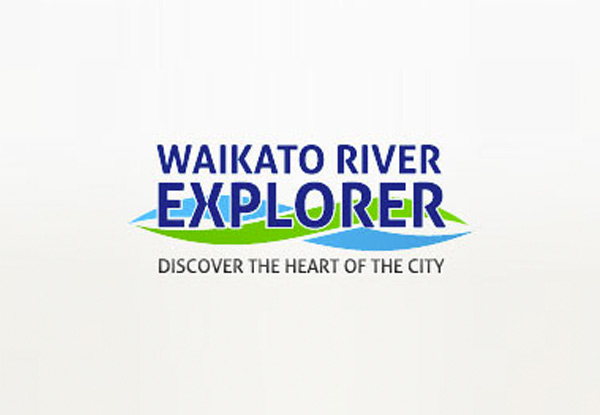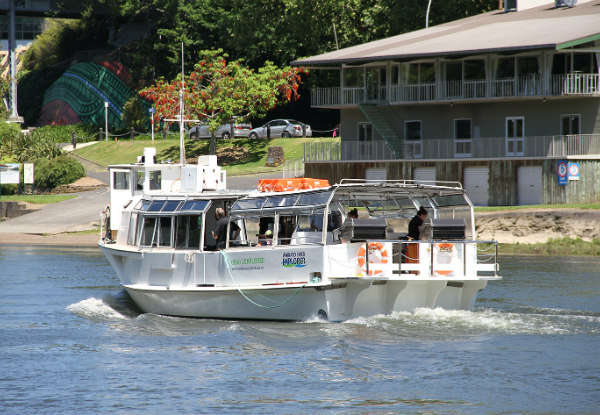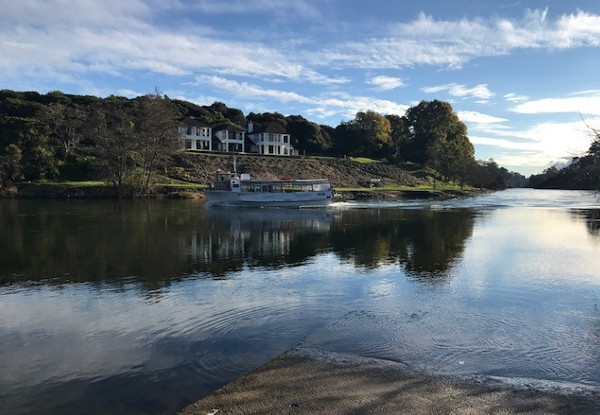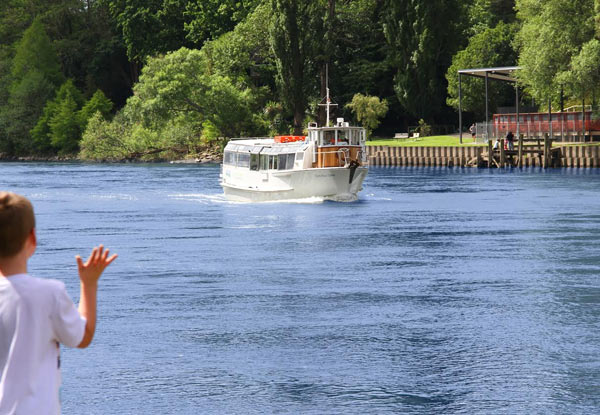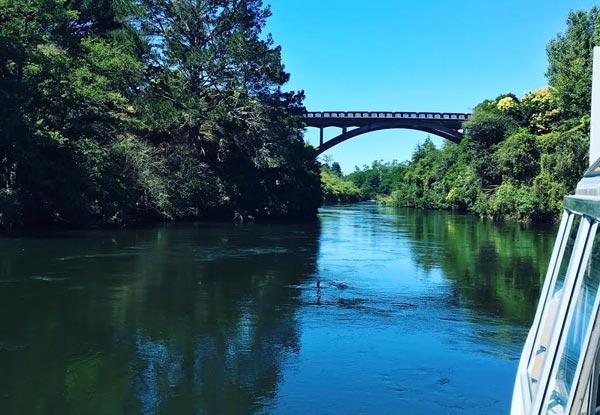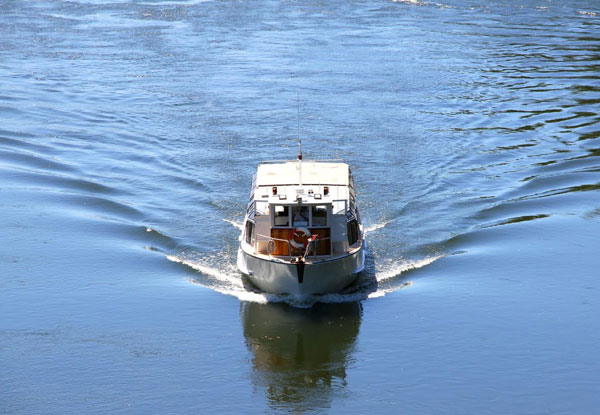 Highlights
Come cruise the Waikato River with Waikato River Explorer. Enjoy the most unique view of Hamilton City with Lunch Platters onboard our vessel which departs Hamilton Gardens at 1.00pm. 
At 2:30pm upon our return to the gardens, Peter Boreham from Kahurangi Estate Wines joins us with several wines to sample. 
Complimentary Breads and Dips are included in the second half of the cruise package. 
Peter generally brings 4-5 wines along for guests to sample and these wines are available for purchase after the cruise. 
 As the cruise frequently sell out, we advise contacting our Booking Office on (0800) 139-756 if you need a voucher for a specific date.
Grab a three-hour luxury cruise on the weekend on the Waikato River with lunch & wine tasting
for $69 from Waikato River Explorer.