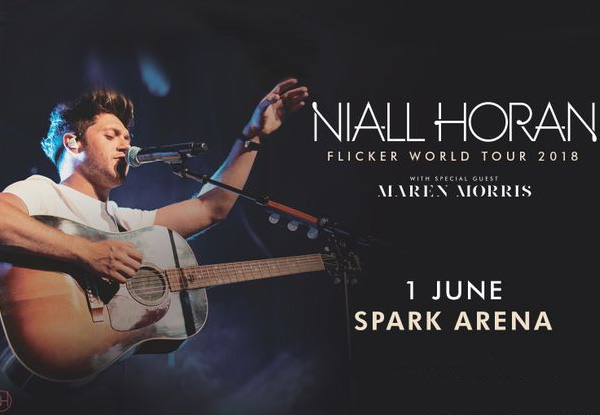 Highlights
Don't have slow hands when it comes to getting your ticket to Niall Horan's Flicker World Tour for the first time ever in this town.  
Five lucky purchasers through GrabOne will win the chance to head along to Niall's soundcheck before the show, each ticket purchased goes in the draw to win (value $299).
A former member of One Direction, Niall has spent the last year writing and recording beautiful 80's pop-rock inspired tunes to bring to his Flicker World Tour. 
This is one arena show you won't want to miss out on, be quick and get your tickets to see Niall Horan swoon on stage. 
Grab a ticket to Niall Horan's Flicker World Tour and be in with the chance to win the opportunity to go see Niall's soundcheck starting from $69.90 & up to $129.90 from TEG Live.