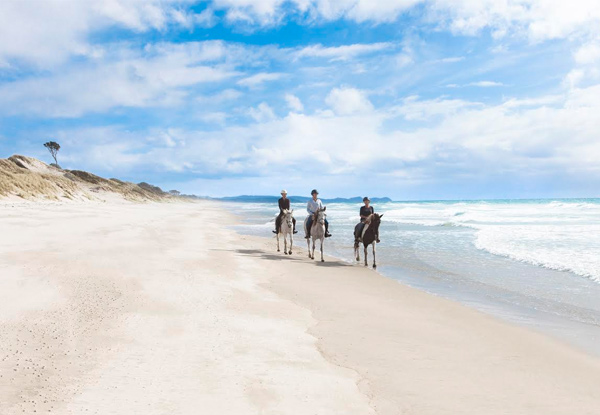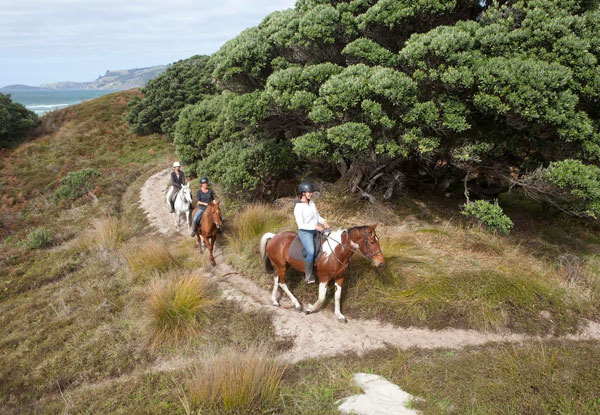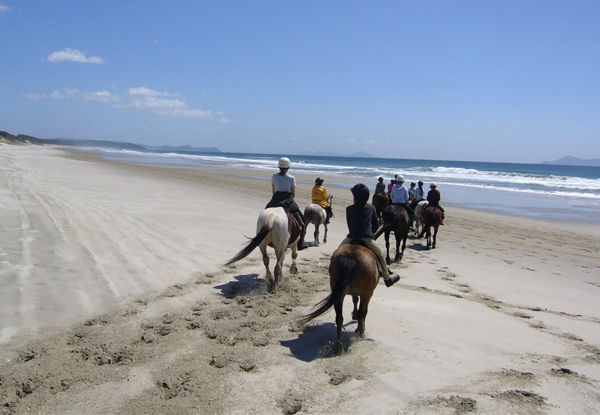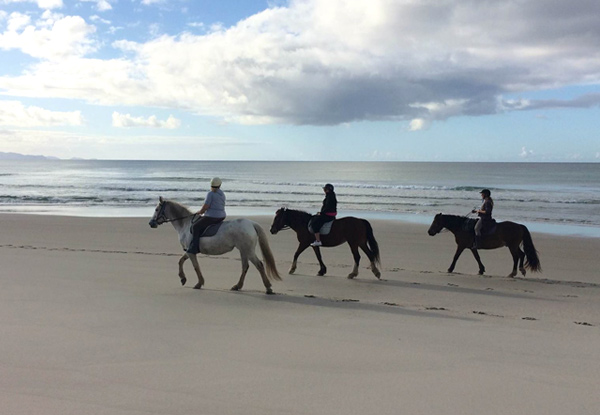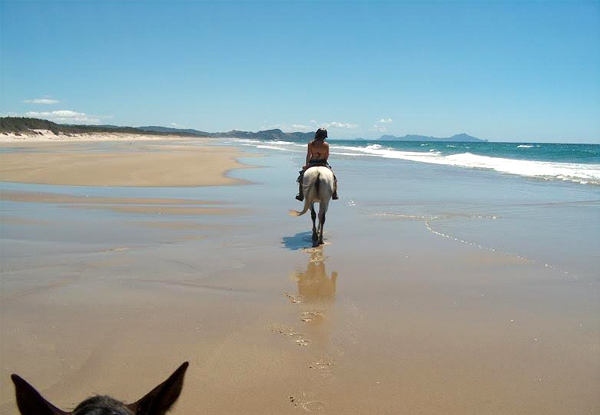 Highlights
If the closest you've ever been to horses is watching the Fellowship ride them in Lord of the Rings then perhaps it's time to get the family together to enjoy the real thing – hopefully without the threat of Wraiths and the constant danger of Orcs.
Take in the beautiful scenery as you travel in a very different way.
Get outside for a peaceful trek that will have you witness the beauty of our country and horses more than ever.
New to horses, or an experienced rider - this beautiful beach trek is suitable for all riding levels.
Invite your friends or family along for a great weekend activity that you can enjoy together in any weather. 
Grab a one-hour horse ride with Pakiri Beach Horse Rides.
Choose from two options:
$65 for one person 
$110 for two people