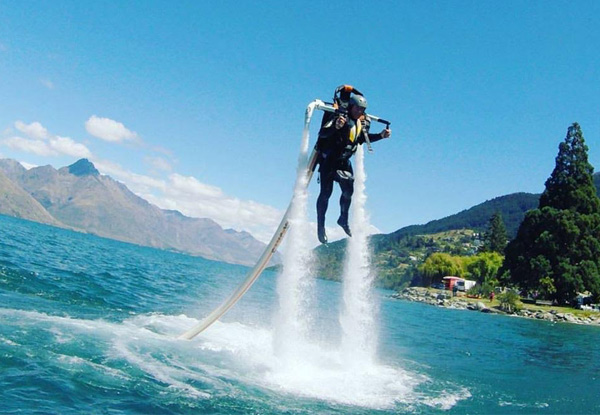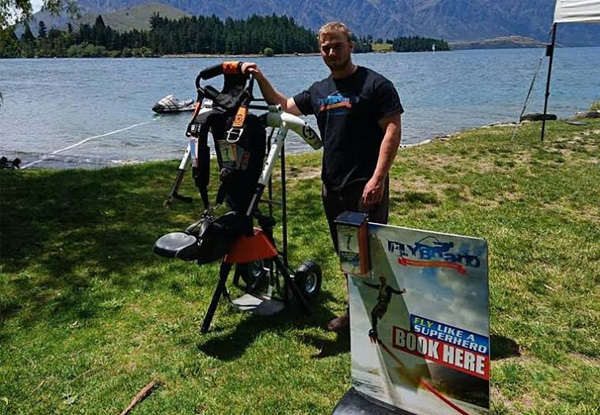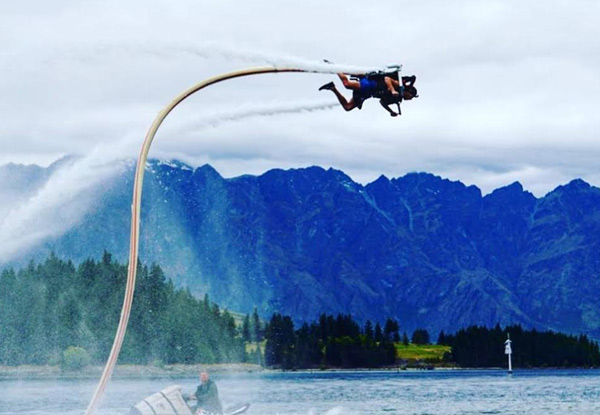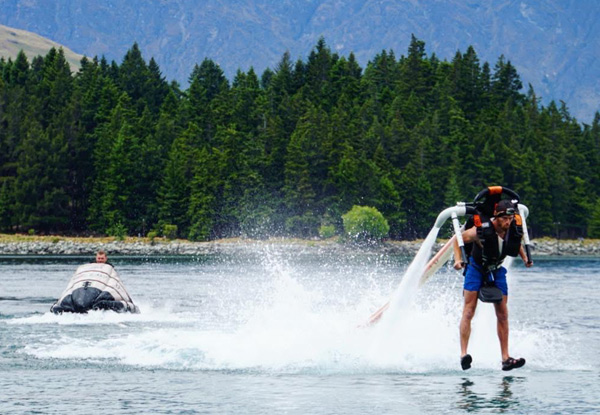 Highlights
Make all your flying dreams a reality and become a Jetpack pilot with this solo session from Flyboard Queenstown. 
With all the equipment you need, provided by the team, including a wetsuit, life vest and radio helmet (in-ear instructor to Jetflyer communication), you're fully set to sail - or fly in this case.
Before you fly, you'll get one on one onshore training with your instructor to make sure you're ready for the flight - meaning rookies and connoisseurs alike and have a good go at this. 
Afterwards, you'll get a $50 return voucher that can be used on the same day or taken away - return vouchers can even be regifted so you can give someone else the chance to fly too. 
Grab a solo jetpack flight incl. $50 return voucher for $179 from Flyboard Queenstown.