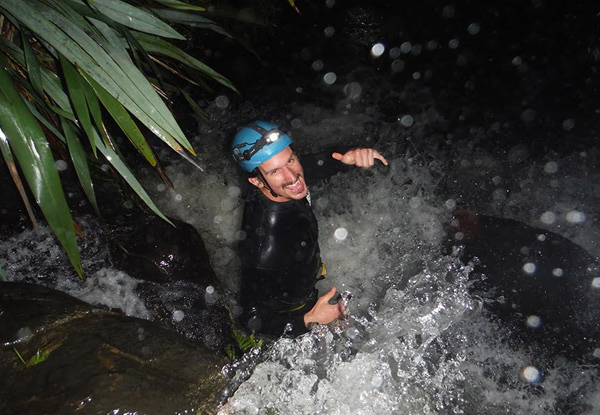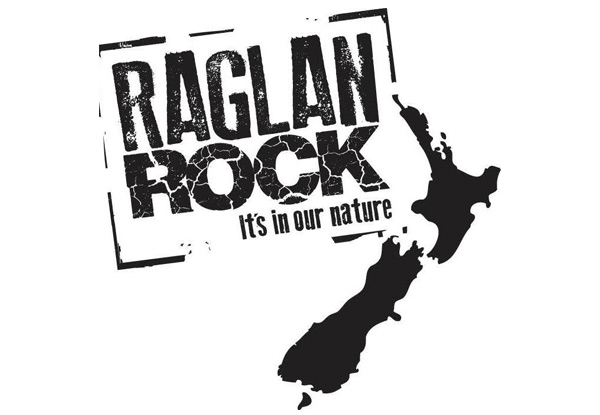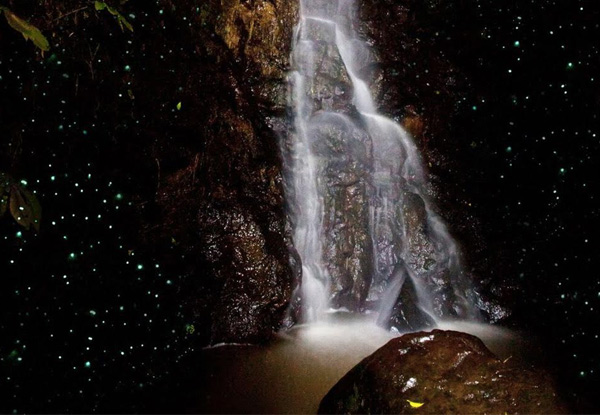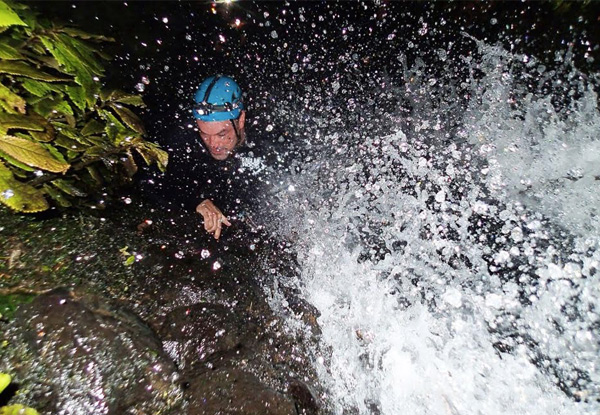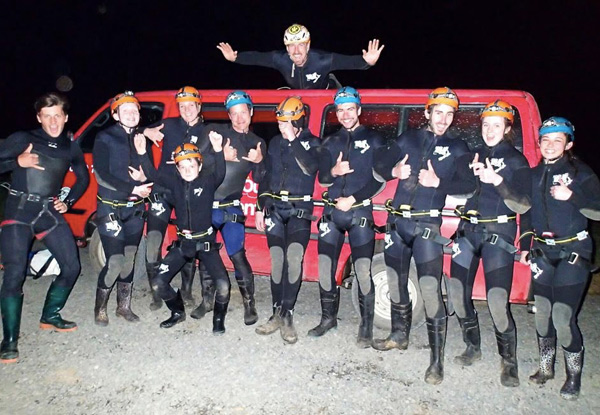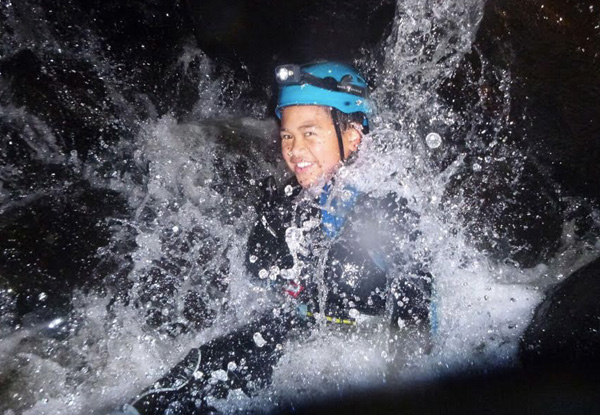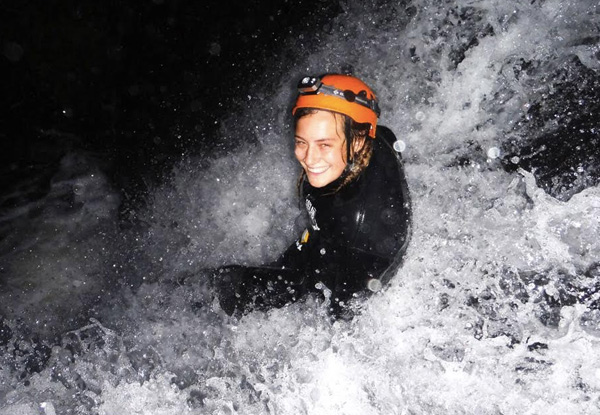 Highlights
As you make your way through the calm fresh waters of Mt Karioi, feel the excitement build as you start your exciting journey to the adventures that await you.
Challenge yourself to jump into deep pools, climb and abseil the cascading waterfalls and get out of your comfort zone, all under the help and light of your head torch and guides' instruction. 
Witness the stunning glow of New Zealand Glowworms as they radiate their luminescent light and accompany you on your memorable trip.
With trips departing daily and all equipment provided, the thoughtful team at Raglan Rock have everything ready for you to embark on the journey of a lifetime.
Grab a glow worm canyon trip from Raglan Rock.
Choose from two options:
$218 for two adults
$288 for a family pass (two adults & two children)