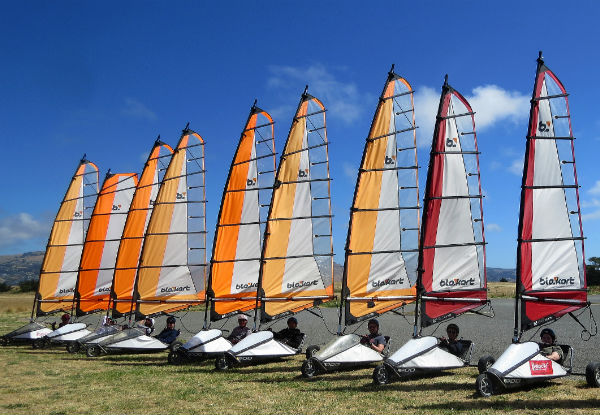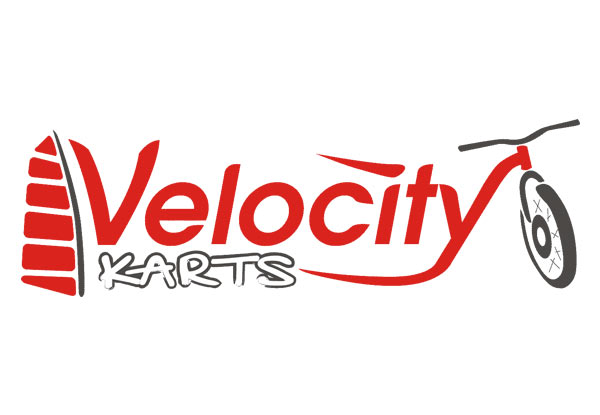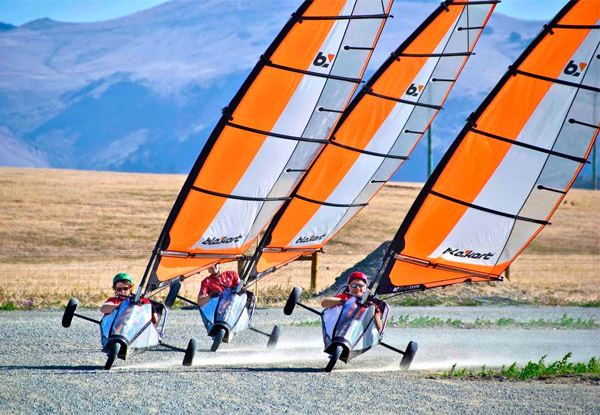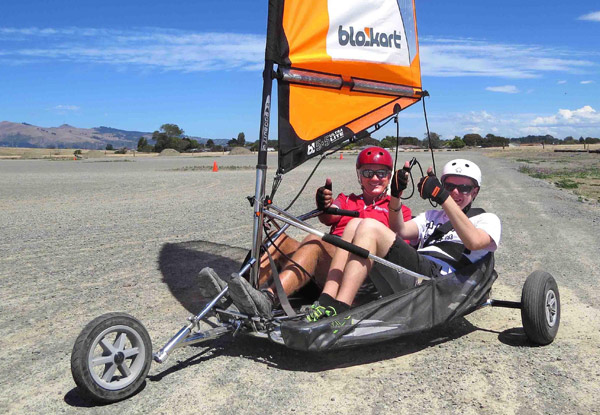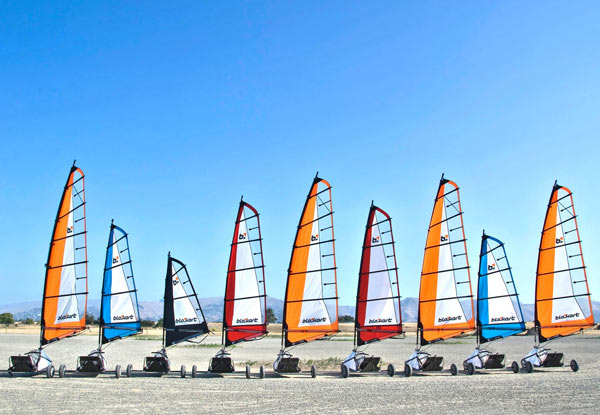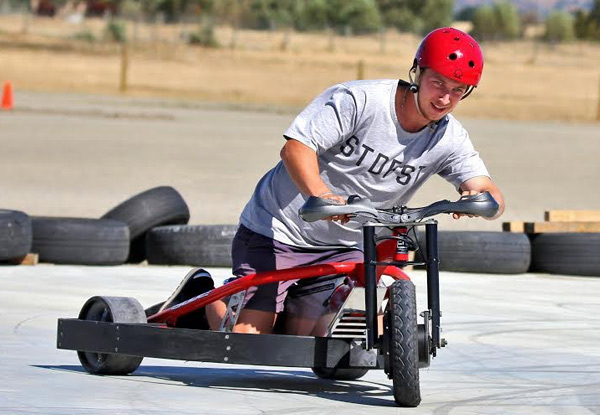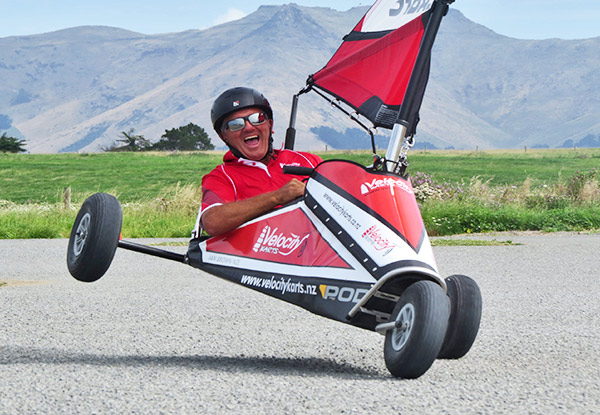 Highlights
Velocity Karts is one of Christchurch's newest, coolest and most popular outdoor entertainment venues for everyone. currently ranked #2 Outdoor Activity for the city on TripAdvisor.
Experience both of our outrageously fun activities on three wheels with this deal which gives you 30 exhilarating minutes of blokarting and 10 action-packed minutes for a drift session.
Blokart's are as simple to drive as a go-kart but with the added thrill of wind power, blokarting is fun, as fast as you want to make it go, easy to learn and very safe.
Let your competitive juices flow as you pit your skills against the other blokarts on the track or just have a cruisy sail, you'll be amazed at how much fun it is.
These three-wheel fun machines are the perfect way to enjoy the outdoors and are easy for pretty much everyone age eight to 80 and above. The Velocity Karts team will provide full instruction, coaching, safety briefing and equipment.
They have a tandem blokart available for little ones or people with disabilities to sail alongside a friend, colleague or family member.
Unleash your inner drifter aboard the electric motor front wheel drift karts, designed to get the adrenaline pumping with their unique super sliding rear ends.  
Grab some mates and see who's got the loosest rear end and the best drifting style on the smooth purpose-built circular track. Great for birthdays, family occasions, or anyone who wants to feel the effect of drifting in a safe environment.
Grab a 40-minute drift karting and blokarting package from Velocity Karts. 
Choose from four options:
$40 for One Person
$80 for Two People
$120 for Three People
$160 for Four People