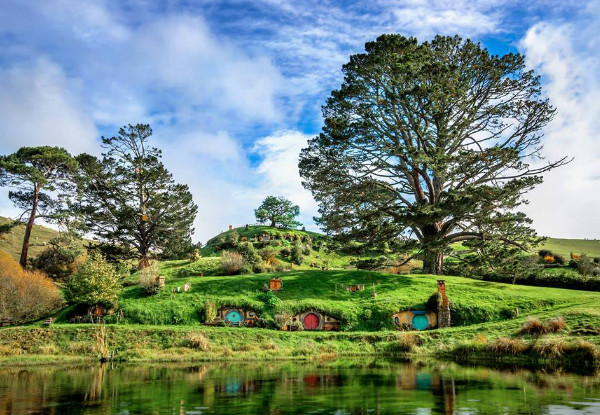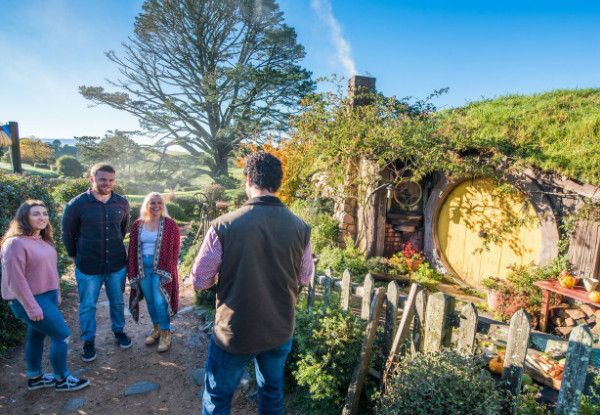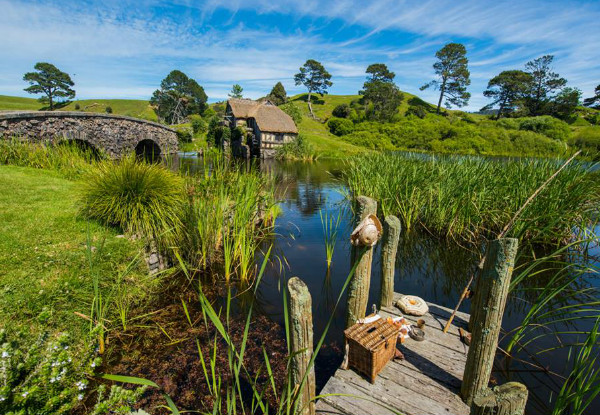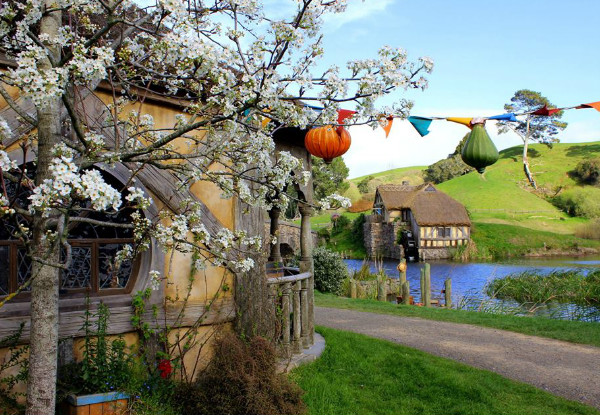 Highlights
Put on your robe, pack your breakfast, second breakfast, elevenses and luncheon and get ready to sing "we're going on an adventure" as you make your way to Hobbiton for a tour of the Hobbiton Movie Set. 
On your adventures, you'll get to see where all the magic came to life, including the sweet little homes of the hobbits from The Shire and other key sets from The Lord of the Rings and The Hobbit movies. 
Enjoy the detail of Bilbo Baggins home, where you can poke your head in and see where the hobbits cook their po-tay-toes - they would boil 'em, mash 'em, stick 'em in a stew.
Keep an eye out for talking trees, and be grateful for any convos you might have with them because It takes a long time to say anything in old Entish, and they never say anything unless it is worth taking a long time to say.
If you hear anyone say they've taken the Hobbits to Isengard, you best get ready to take that adventure to a new level - those Hobbits have an important mission, the fate of Middle Earth depends on keeping them safe. 
Make the most of the trip by grabbing a drink from the Green Dragon Inn and by checking out what magical goodies you can find in the souvenir shop. 
As a part of the tour the team at Auckland and Beyond Limited can organise to have you picked up and dropped back off anywhere in Auckland city -  and don't worry, you'll get home in time for afternoon tea, dinner and supper.
Get ready for that adventure you read about in J.R.R Tolkien's epic fantasies, which were brought to life by Peter Jackson's genius, in the world of Hobbiton. 
Grab a full-day tour to Hobbiton Movie Set from Auckland and Beyond Limited.
Choose from three options:
$169 for an adult pass 
$139 for a child pass
$549 for a family pass (two children and two adults)
2 bought
10 days left

while stocks last