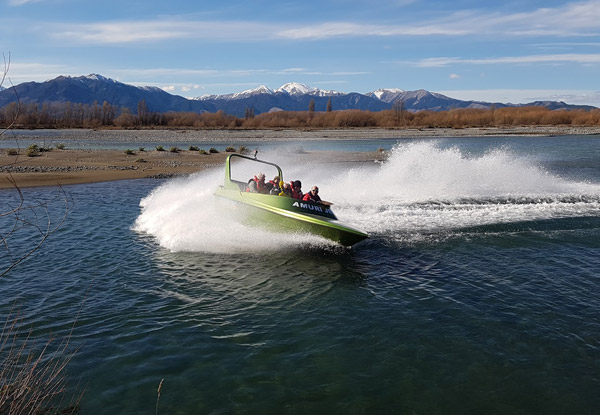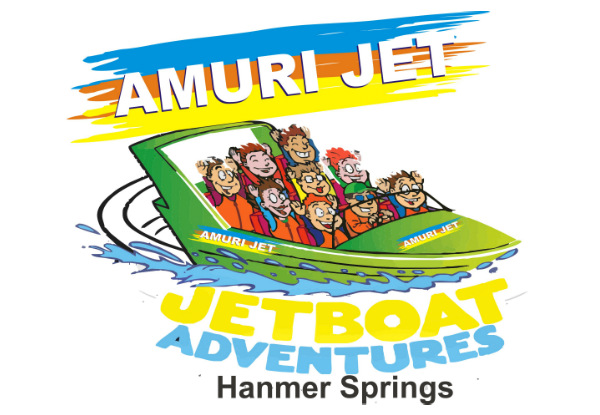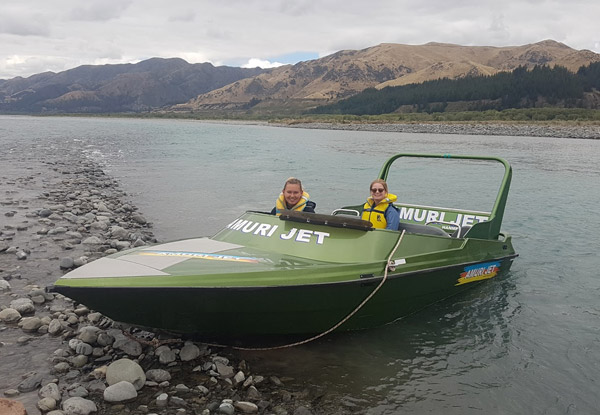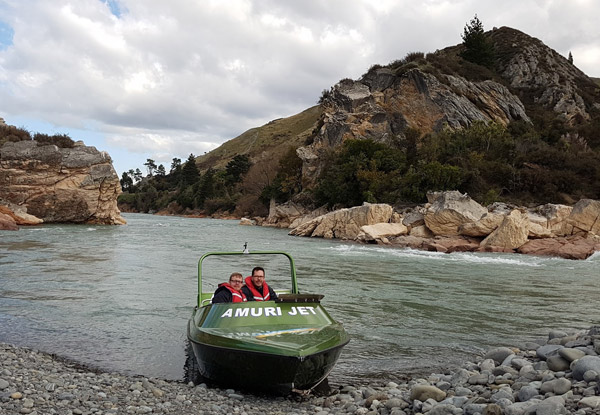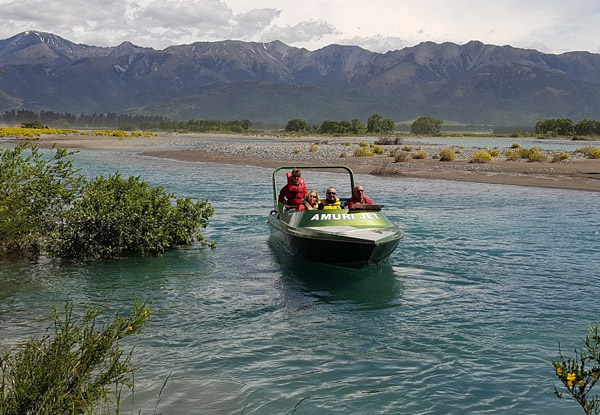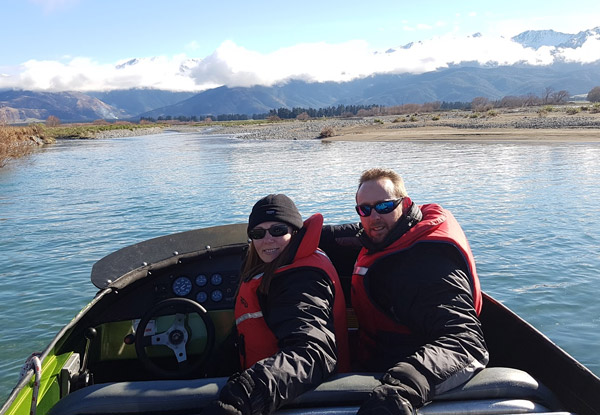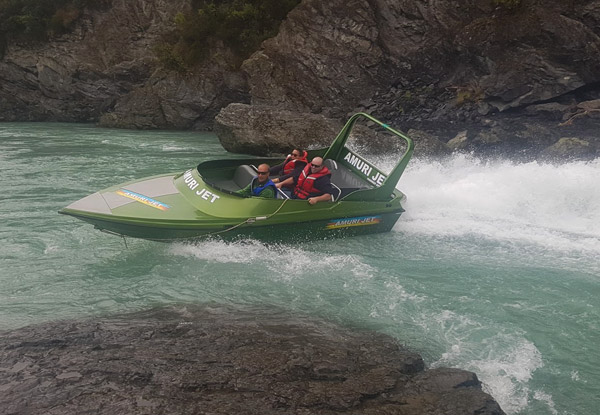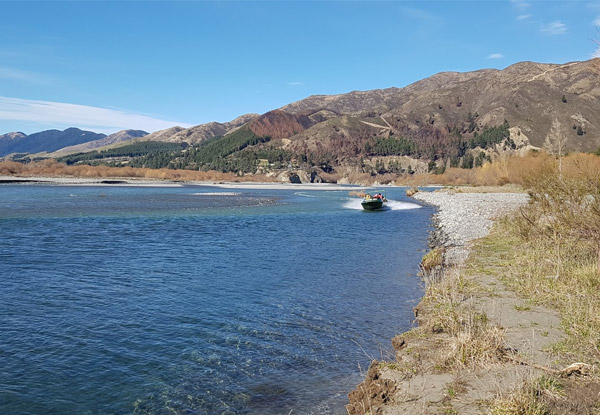 Highlights
Go back in time to where jetboats started in smaller boats, exploring the smaller braids in small groups.
Amuri's wilderness jet boat safari is more personal than other jet boat rides. The smaller boat seats only 8 so you feel right amongst it.
Experience adrenaline-pumping fun with an exhilarating ride through narrow gorges, braided shallows and whitewater rapids, this trip really is like no other.
Pack your cameras, bring a sense of adventure and a smile, this one is for the memory makers - gaze upon serene bird wildlife, adorable farm animals, breathtaking scenery. 
Get out of the boat explore around the pink marble check out the earthquake fault line and be amazed at how far it moved in the earthquake.
With a 2017 Environmental Management Accreditation Bronze Award in protecting endangered braided river birds, you can rest assured knowing that the team at Amuri Jet are passionate about their wildlife.
From friendly family to heart-pounding action, Amuri Jet has an experience for all. Check out the comments on TripAdvisor and see why they are the best, they currently have a five-star rating. 
As if this deal wasn't great enough, Amuri Jet will give you a complimentary photo of your adventure after your ride.
Grab a Hanmer Springs jet boat wilderness safari from Amuri Jet.
Choose from two options:
$45 for an adult
$30 for a child