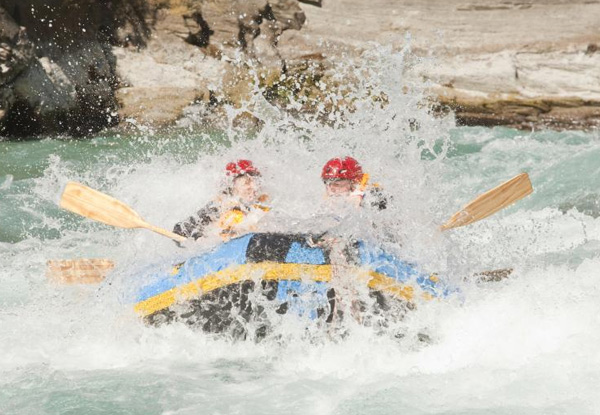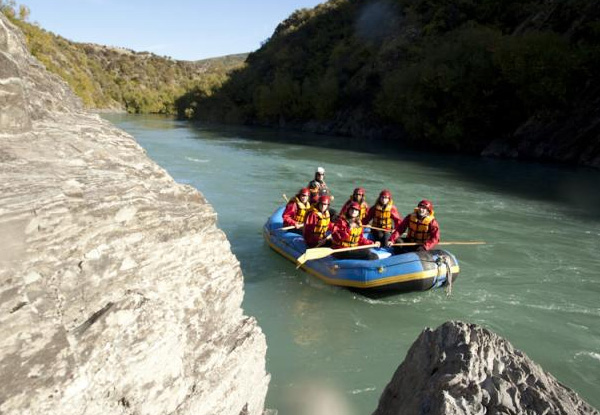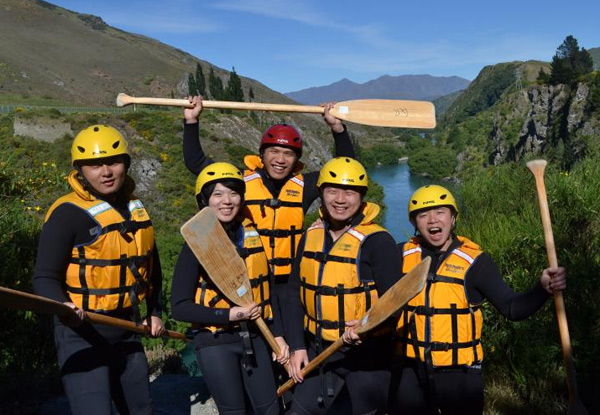 Highlights
Calling all thrill seekers, The Kawarau River Half Day Whitewater Rafting is super scenic playful & fun for all.
The Kawarau River is ideal for first time rafters or suited to those looking for a more relaxed rafting experience, or groups of mixed ability/ages.
There is plenty of white water action, but also time to sit back, relax and enjoy the spectacular scenery.
Keep an eye on the other rafts though, as there is a good chance of a water fight.
It's the Kawarau River that starred as the River Anduin in Lord of the Rings. The grandeur of the canyons imparts a feeling of paddling through the heart of Middle Earth.
Enjoy the unforgettable 400m long Dog Leg rapid - New Zealand's longest commercially rafted rapid before returning to Queenstown for a shower at Rafting Base. 
Grab a half day of white-water rafting on the Kawarau River from Go Orange. 
Choose from three options:
$199 for two people
398 for four people
$796 for eight people