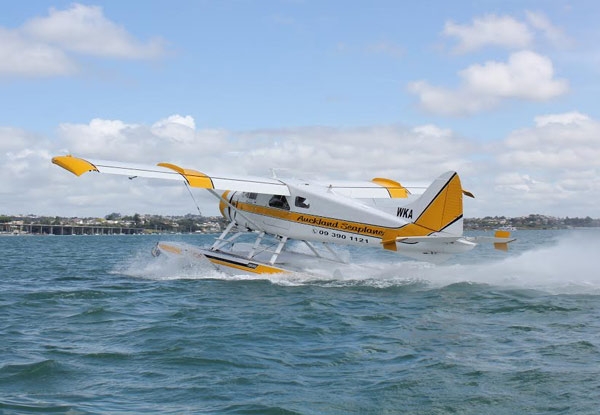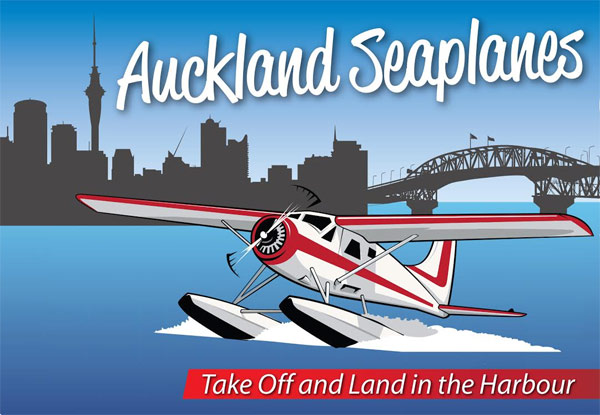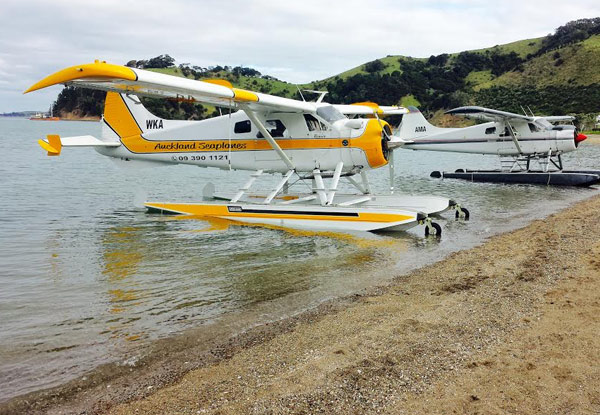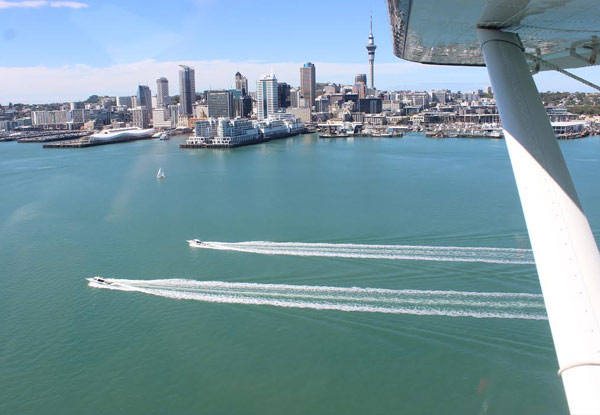 Highlights
You may feel you have toured Auckland and seen all it has to offer, we can assure you this outstanding experience will have you gasping as you immerse yourself in the beauty from 1500 feet.
Prior to your flight, you will have a 15-minute preparation period. Followed by your 40-minute experience, with 20-minute flight time. 
You will have highlights of seeing inside the Rangitoto Crater, flying along the same level as the Sky Tower and taking in views of the Harbour.
As part of maintaining our Carbon Zero accreditation, Auckland Seaplanes invest in planting projects around New Zealand in order for them to gain carbon credits. They then use these credits to offset all of the flight operations. Please consider this small fee of $2 per person to help them grow this fund for more planting and eco-friendly projects in the Hauraki Gulf and other areas in New Zealand.
Grab a seaplane scenic flight with Auckland Seaplanes.
Choose from two options:
$159 for a Seaplane Scenic Flight
$161 for a Seaplane Scenic Flight - Carbon Zero