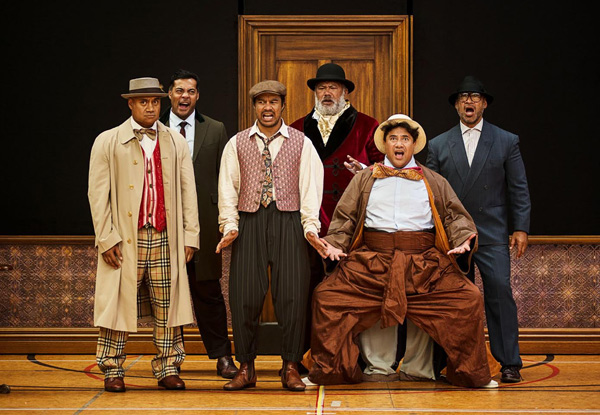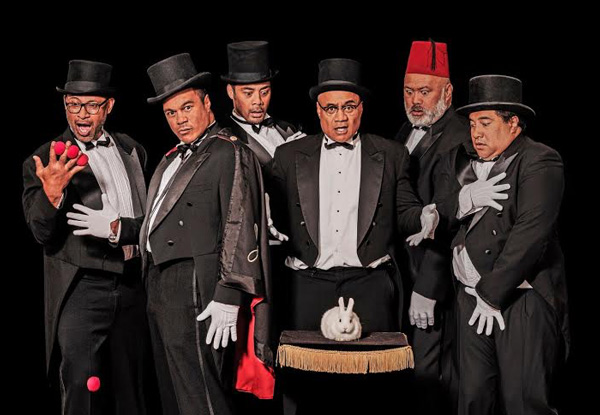 Highlights
Twenty years on from their stage debut, The Naked Samoans return to the stage, teaming up with legendary theatre makers The Conch in a spell-binding tale of the rediscovery of lost hope. 
Upon the death of a mysterious fan, the guys discover they're the inheritors of a dilapidated villa in Ponsonby.  With Auckland house prices skyrocketing and money to be made, the boys gather to sell it off and get on with their lives. But the house and who has left it to them are not what they seem.
Imbued with the spirit of magic, the house and what it contains will lead the boys to face their biggest challenge yet. Will they respect the wishes of the dead, or just think "Nah it's too much trouble?".
This is one show which is not to be missed. Full of mystery, magic, and marvelous laughs. The Naked Samoans invite you to watch them in The Naked Samoans do Magic. 
Grab one adult ticket A-Reserve Ticket (for B-Reserve Price) to The Naked Samoans Do Magic on Saturday, 24th of March 2018 at The Civic, Auckland for $49 from Auckland Arts Festival.