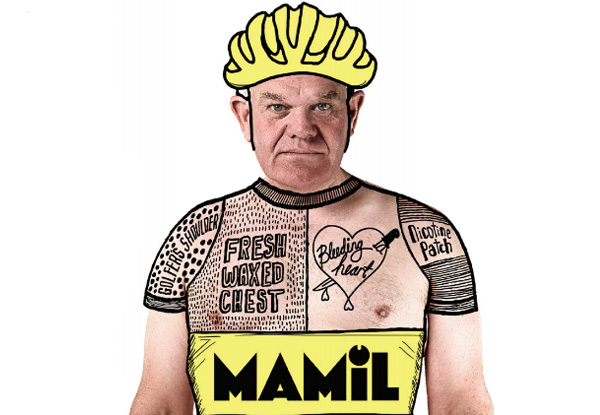 Highlights
Mark Hadlow remounts for a final ride into Christchurch in the acclaimed one man show, MAMIL, in all its lurid lycra glory for  'Le Tour d'Isaac'. 
MAMIL (Remounted) explores the male midlife crisis, where the super bike and cycling culture reign supreme.
When things fall apart due to the GFC of 2007 he joins a men's cycling group to relieve stress - and makes a few startling discoveries in various cracks and crevices.
Achingly funny and poignant, MAMIL (Remounted) presents the male mid-life crises in all its delicious glory. 
Grab a ticket to  Mark Hadlow in MAMIL (Remounted) at 2.00pm on Saturday, 2nd June (bookings and service fees apply) for $39 from Isaac Theatre Royal.