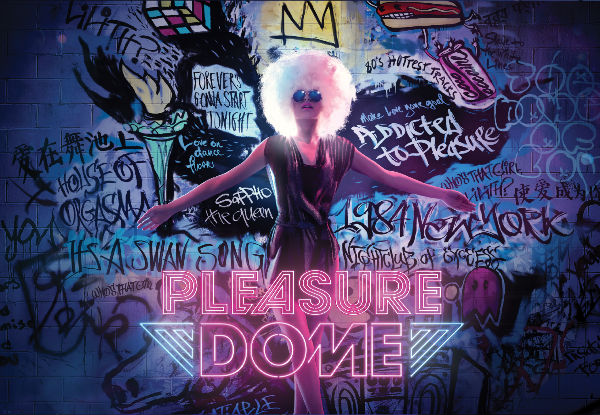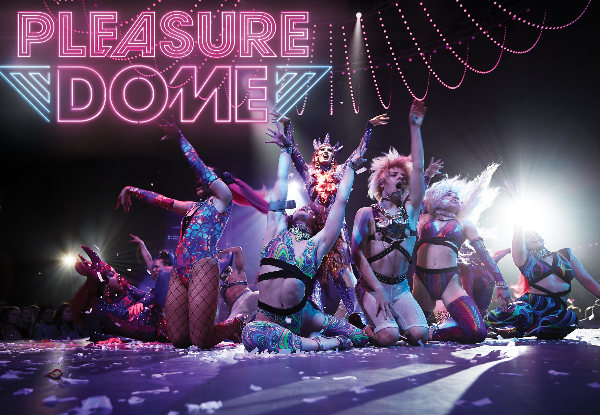 Highlights
Grab a partner in crime, a group of your best mates or the whole whanau to take along for a night of wonder at Pleasuredome, with two tickets at the price of one. 
Tickets are selling fast and availability is limited so get in quick for your last chance to get on board the train to New York for a night to remember. 
Before you head out, start the journey at home by getting in the spirit of the 80's with costume, if you really want to fit in, you gotta dress up. 
Located just 10 minutes from Auckland's CBD, you'll be transported to not only a different place - but a totally different time.
Walk through the subway and find yourself on a New York City street where hot-dog vendors, fully functional bars and photo opportunities atop 1980's Police Cars await.
You'll completely forget the ride you took there, all responsibilities and the world outside as you wander the snow-dusted streets of the detail orientated New York. 
Venture into Pleasuredome, the underground nightclub where inhibitions come second to fun - and the place where the musical really begins.
Sit on the edge of your seats - or don't and dance instead, as some of the best drag queens, dancers and voices bring the story of love, passion and doing what's right to life through the best hits of the 80's.
This isn't solely a musical - it's a time warping, booty-moving, sensory assaulting entertainment experience.
After the show the streetscape stays open 'til late, and how you embrace it is up to you - at the discretion of the NYPD, of course.
The vibe, the aesthetic and the atmosphere will make you feel so at home in NY City, that you'll never want to leave - except to maybe go back through the subway again. 
Grab half-price tickets to PLEASUREDOME.