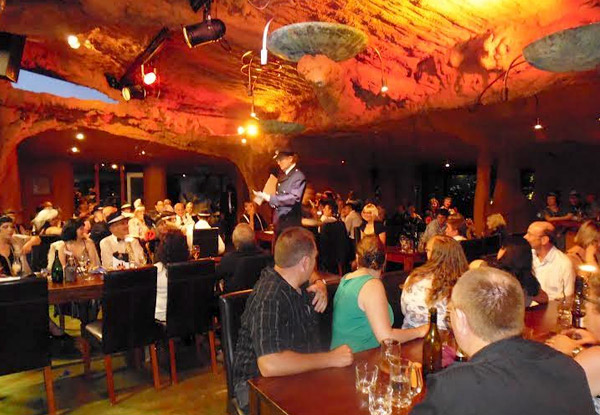 Highlights
You are invited to the wedding of the year, an exclusive affair reserved for the rich and famous. Join the Playhouse for the uniting of her royal Princess Chelsea Van Der Brock and Hollywood heartthrob Chad Darling for the biggest paparazzi event since Harry and Megan. 
This wedding day will go anything but smoothly as you watch the murder mystery unfold around you. Who is the murderer? Who is the next victim? Who is innocent? You be the judge.
Take some time out and be entertained with a two-course buffet dinner including dinner and dessert, and an edge-of-your-seat show at The Playhouse Cafe and Theatre Restaurant between Richmond and Mapua.
Tuck into the exquisite buffet from 6.15pm, then get involved in the excitement of the Wedding scheduled at 7.30pm... But who knows... Perhaps the bride will be late.... Very late...like dead late.
When the murder case is wrapped up, feel free to boogie the night away on the dance floor with DJ Murderer.
Come and join The Playhouse for an evening of delightful food and entertainment on Saturday 14th July or Friday 27th July 2018.
Please call to RSVP with your group's numbers. 
Grab a two-course buffet dinner & 'one wedding and a funeral murder mystery show' on 14th July or 27th July 2018 for $33 from The Playhouse Cafe & Theatre Restaurant.