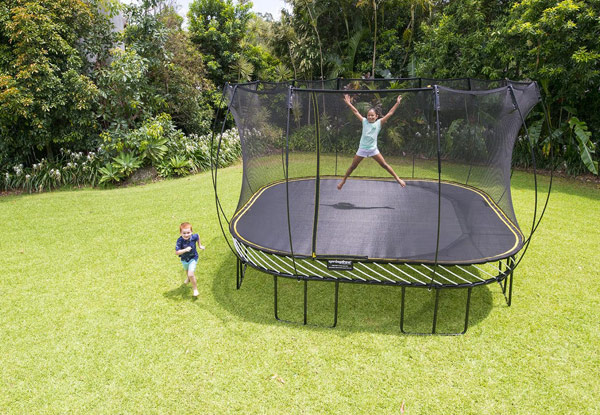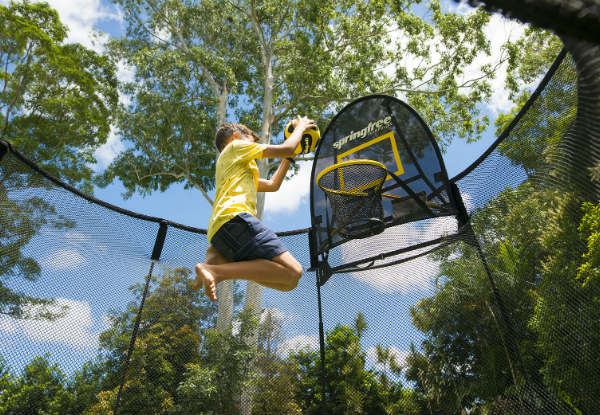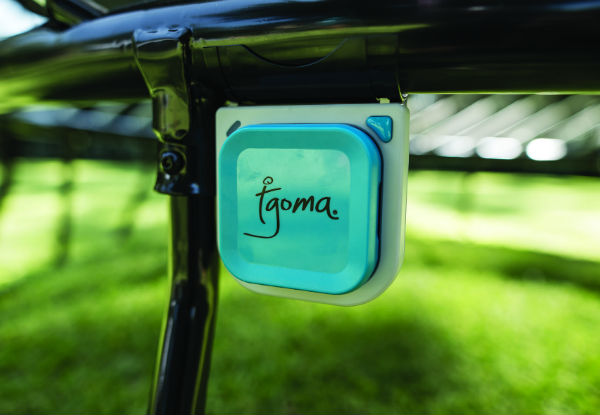 Delivered within: 10 days
Highlights
Bounce up and down with joy these holidays when you surprise the whole family with the Ultimate Springfree Trampoline.
The Springfree has no springs, the frame is hidden well out of the jumping surface, the soft edge mat absorbs 30 times more impact than traditional foam padding.
Let your kids get out and enjoy some jumping exercise in the world's first and only Smart Trampoline with four sensors on the mat that connects wirelessly via Bluetooth. Using your body as the controller, the sensors track movement creating an outdoor interactive SmartPlay experience.
Tick off 'trampoline' on your kid's wish list with this early Christmas offer. You'll also receive a free Flexrhoop for your child to practise their slam dunks.
Free delivery.
All with a 10-year warranty that covers every inch of the trampoline.
Grab the Ultimate Springfree Trampoline Christmas Offer with free Flexrhoop for $2,899 from Springfree New Zealand Ltd.