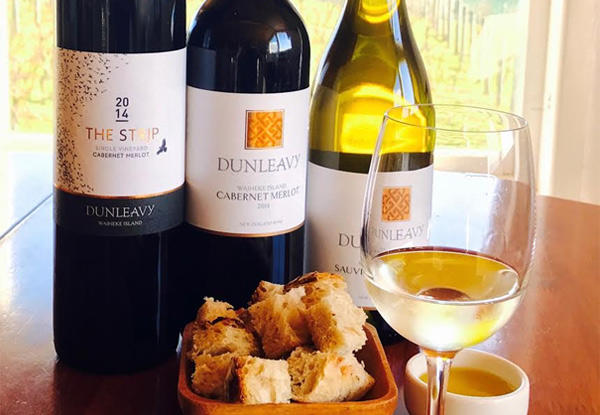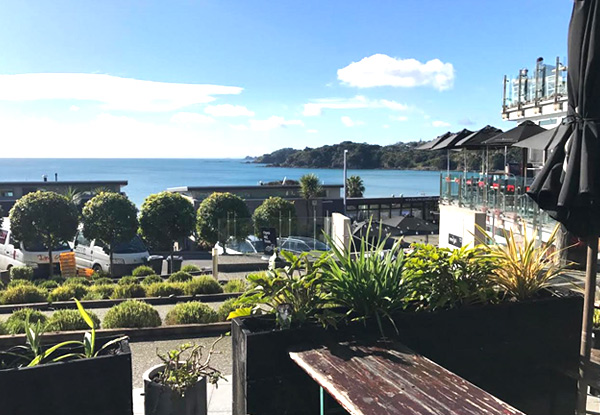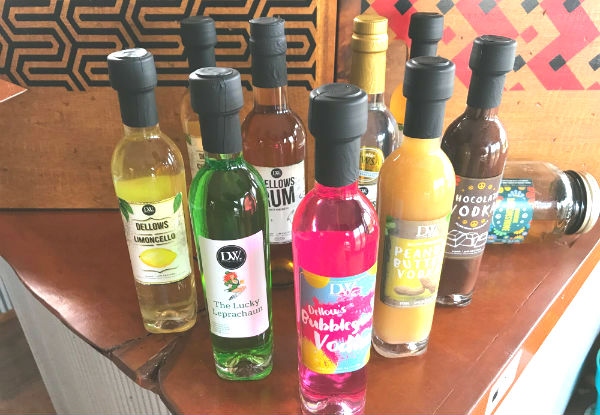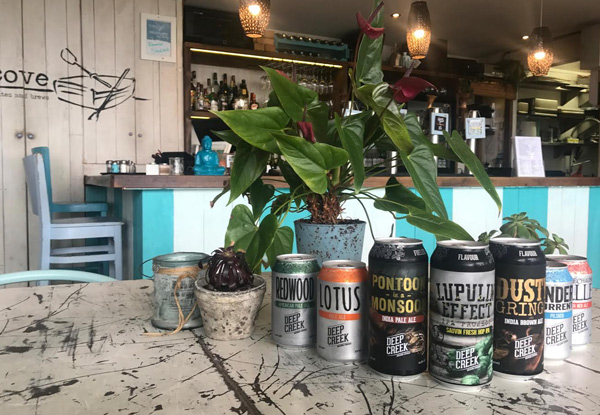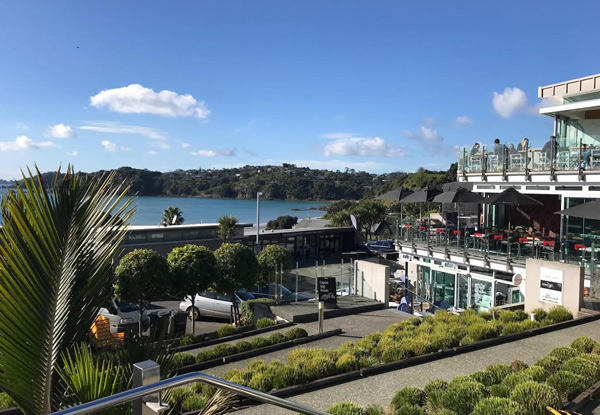 Highlights
Waiheke Island is renowned for its amazing views and great vineyards, so why not explore the island's other great offerings. This tasting tour contains some of the best liquors in the country, including the chocolate vodka and peanut liquor.
The beer tasting starts at The Cove bar overlooking picturesque Oneroa, sampling Deep Creek Brewing's recent international winners including APA, IPA, Pilsener and more, accompanied by some of their popular hot chips.
The wine venue will include a visit to iconic vineyards such as Obsidian, Stoneyridge, Tantalus, Te Motu or Peacock Sky where you'll be taken through their individual tasting selection of which some include delicious snacks. 
The spirits component is held at Bill Dellow's distillery where you'll be presented a selection of spirits like Apple Pie or Manuka Moonshine, Chocolate Vodka and tasty new liqueurs like Peanut Butter or even Bubblegum, all with a side of butter popcorn which goes down a treat. 
To keep your belly full there will be hot chips, bread & olive oil and popcorn accompaniments along the way.
Catch Fullers Ferry from the Auckland downtown ferry terminal (Pier 2, 99 Quay Street) at 2.00pm and you'll be met at the Waiheke ferry terminal with a "Waiheke Beer, Wine & Spirits Tour" sign. 
You'll be picked up at the ferry terminal on Waiheke around 2.45pm on your tour day (Friday, Saturday or Sunday), and be transported to each venue and be back at the ferry terminal around 6.00pm.
Grab a beer, wine and spirits tasting tour on Waiheke Island from Waiheke Tours & Events.
Choose from eight options:
$99 for one person
$198 for two people
$297 for three people
$396 for four people
$495 for five people
$594 for six people
$693 for seven people
$792 for eight people