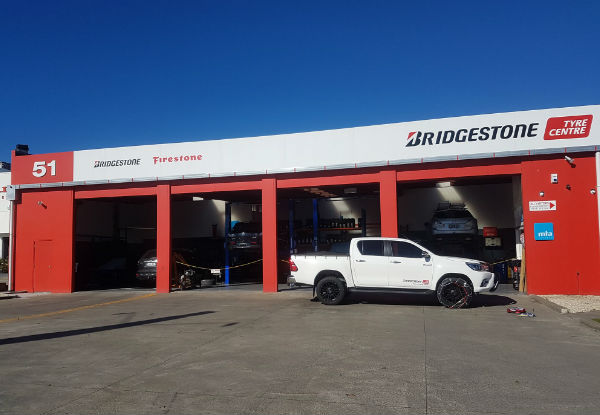 Highlights
Don't wait till you get pulled over to realise your WoF has expired. Get it sorted with this great offer.
Take your car to the Bridgestone Tyre Centre in Birmingham Drive and let the fully qualified specialists give you a detailed WoF inspection.
The modern workshop focuses solely on honest and affordable repairs and tyres as well as general servicing, mechanical repairs, warrant of fitness and more.
If your Warrant of Fitness is soon to expire, book with Bridgestone today and the friendly, professional team will check it and guide you to attain a renewed Warrant of Fitness as quickly and as efficiently as possible.
Grab a Warrant of Fitness for $20 from Bridgestone Tyre Centre Birmingham Drive.