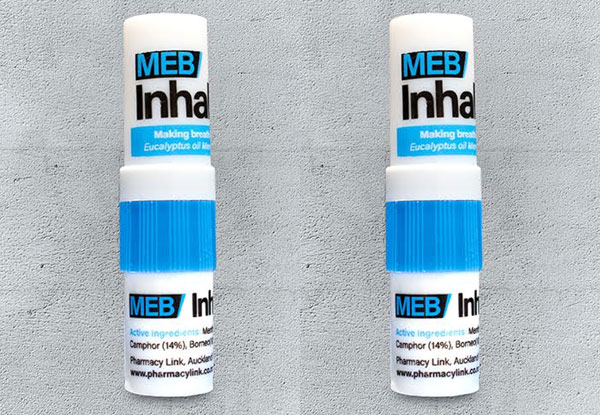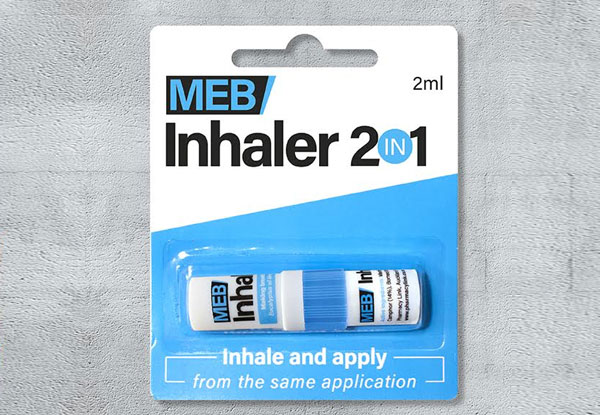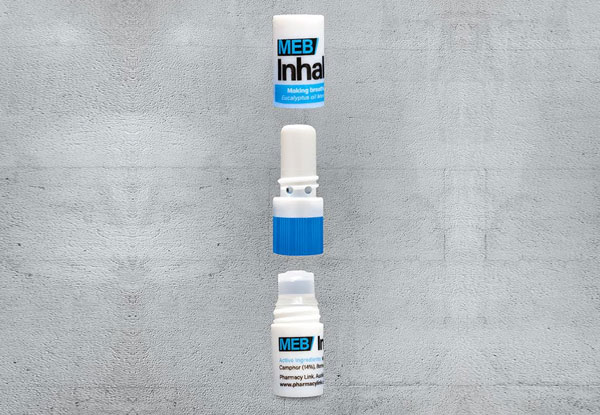 Highlights
Breathe cool and clear everyday with this all-natural 2-in-1 MEB inhaler.
Great to use if you are suffering from a cough, cold, allergies or congestion. 
Travel, work or play, this inhaler is great for carrying around. Small enough to easily fit in a purse, pocket or bag.
Available to be picked up at any pharmacy around New Zealand, just stop in at your nearest one and give them the product and voucher number on your coupon. 
Grab MEB inhalers from Belmont Pharmacy. 
Choose from four options:
$8 for two MEB inhalers including delivery
$16 for four MEB inhalers including delivery
$5 for two MEB inhalers - pick-up 
$10 for four MEB inhalers - pick-up