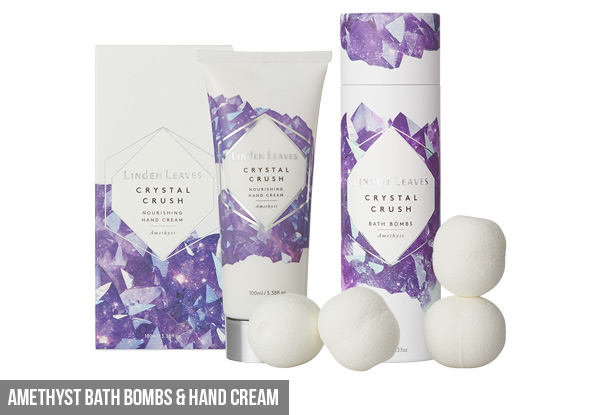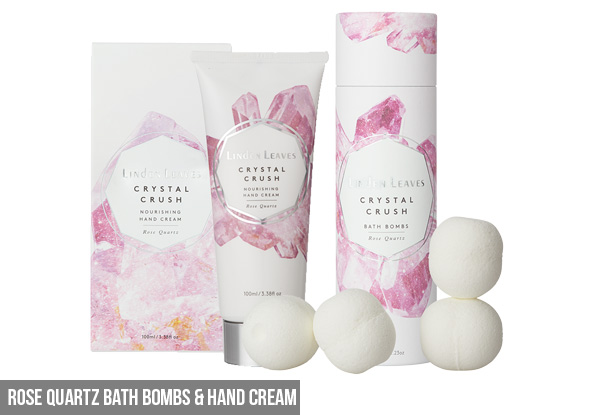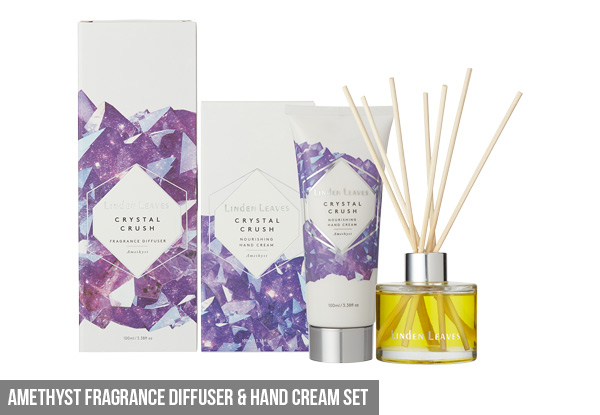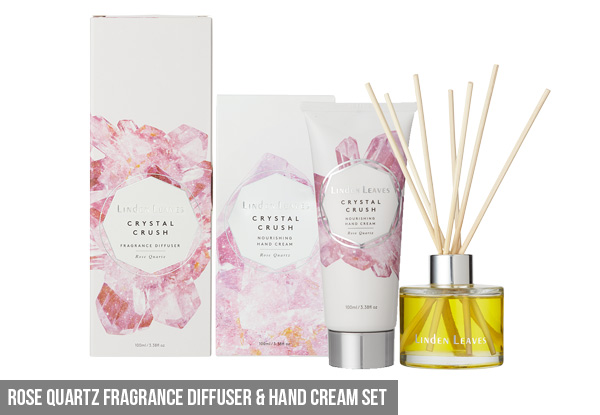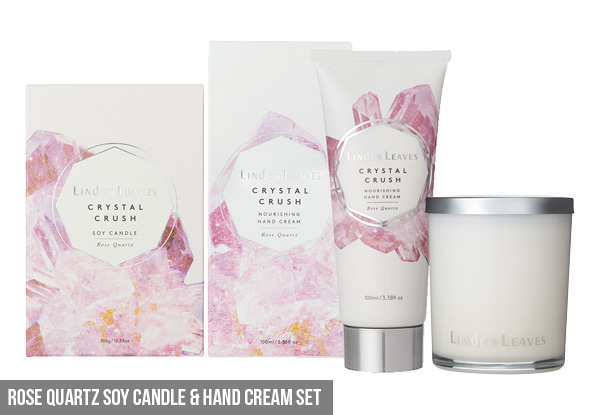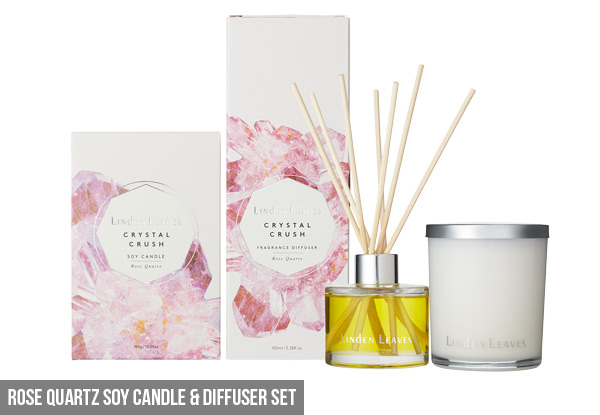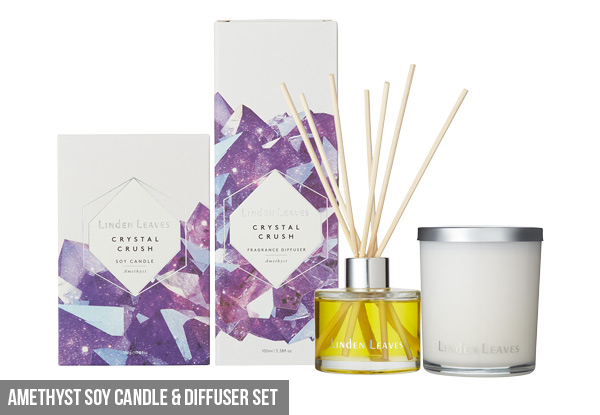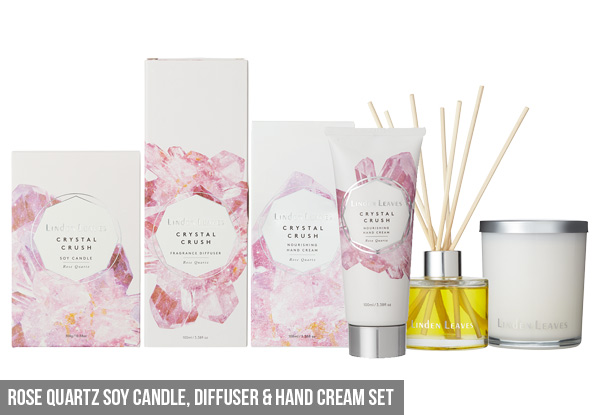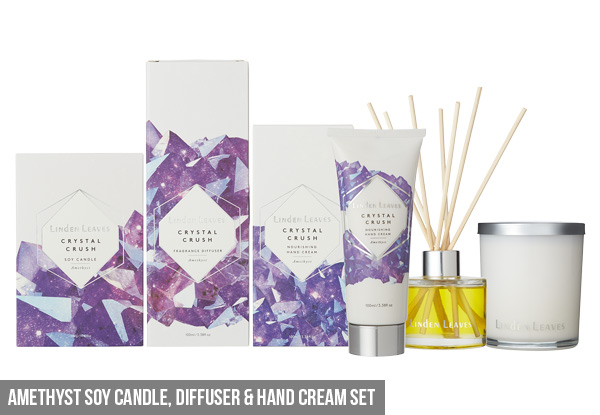 Highlights
Linden Leaves offers a range of beautiful products that bring comfort and luxury to your home living.
Choose from four deliciously fragrant bath bombs, infused with almond oil that will make your bath time a blissful experience.
The Amethyst and Rose Quartz infused hand creams, soy candles and diffusers are intensely rich and will refresh your mind and body.
Made lovingly in NZ, this pure and natural skin care range is gentle on skin and non-irritant making it the perfect addition to your everyday skincare routine.
Urban and rural delivery options available.
Grab a rose quartz & amethyst gift set range from Linden Leaves.
Choose from ten options: 
$27.99 for an amethyst bath bombs and hand cream set 
$27.99 for a rose quarts bath bombs and hand cream set 
$38.99 for an amethyst diffuser & hand cream set 
$38.99 for an amethyst soy candle & hand cream set 
$38.99 for a rose quartz diffuser & hand cream set 
$38.99 for a rose quartz soy candle & hand cream set
$47.99 for an amethyst soy candle & diffuser set 
$47.99 for a rose quartz soy candle & diffuser set
$67.99 for an amethyst soy candle, diffuser & hand cream set 
$67.99 for a rose quartz soy candle, diffuser & hand cream set