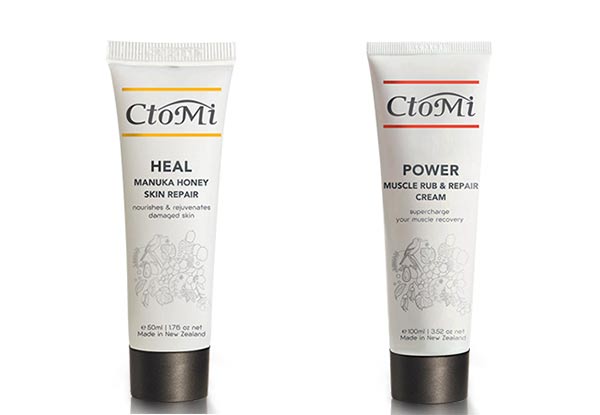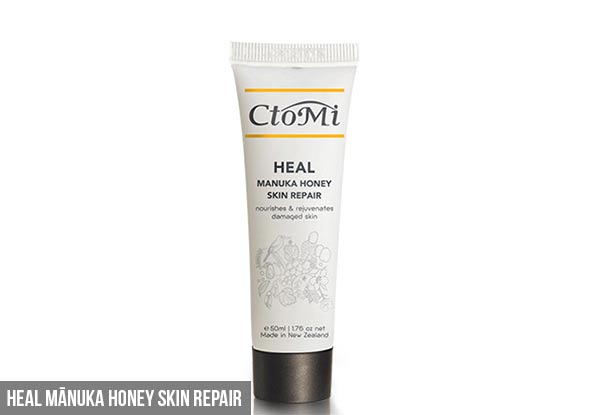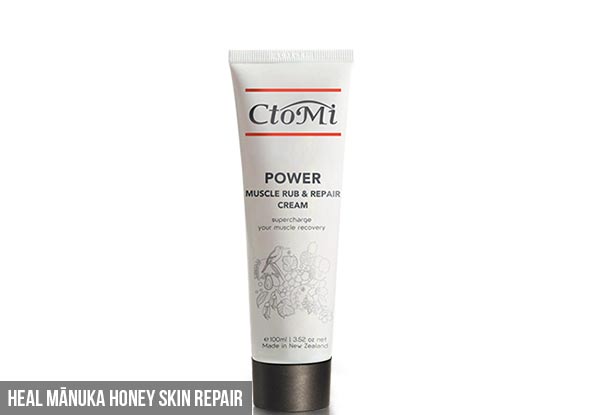 Highlights
Whether you're an athlete or just a simple human being, make sure you're looking after your skin.
Both using all-natural ingredients, Ctomi POWER quickly relieves muscle soreness and cramping after a workout or sport, while Ctomi HEAL effectively repairs a whole manner of skin issues.
Urban and rural delivery options available.
Grab a skin repair cream from Ctomi.
Choose from two options:
$12 for a HEAL Mānuka Honey Skin Repair
$20 for 2 x HEAL Mānuka Honey Skin Repair
$16.50 for a POWER Muscle Rub & Repair Cream
$30 for 2 x POWER Muscle Rub & Repair Cream