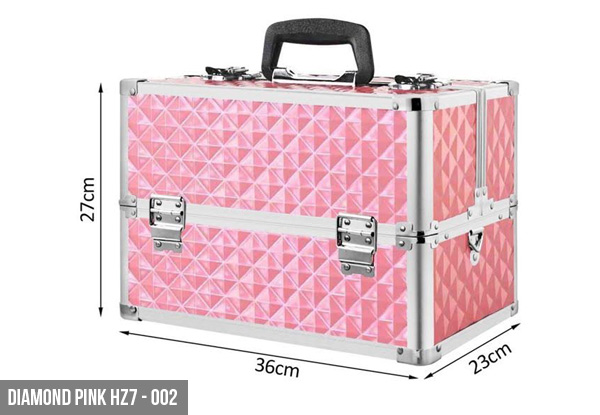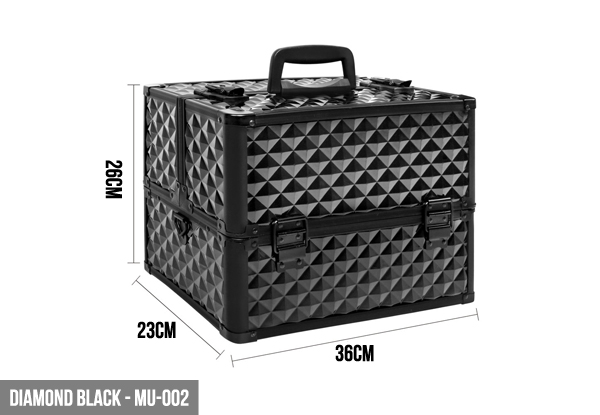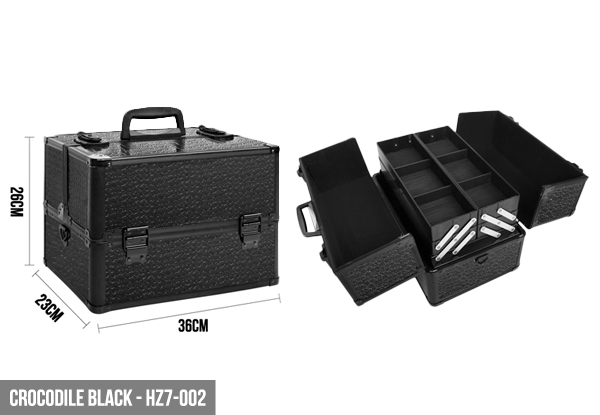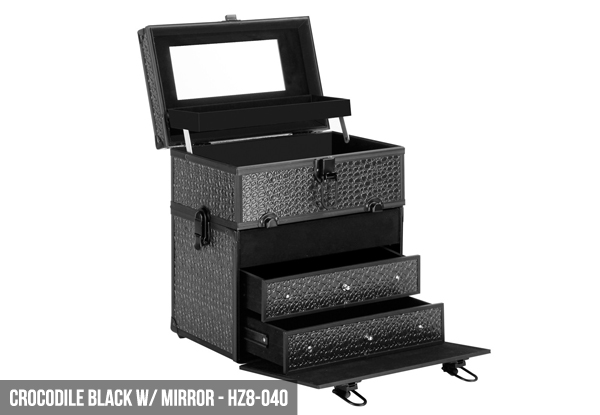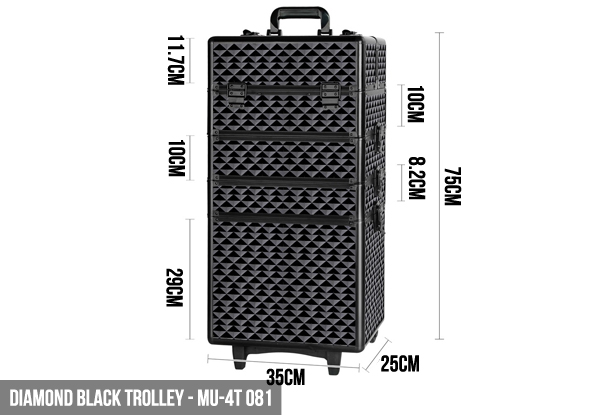 Highlights
Up your game and throw out that grotty makeup bag. Today is the day to replace it with one of these stylish and versatile professional makeup cases.
With six different options to choose from, there will definitely be a case that fits your needs and style.
Pickup delivery option available from East Tamaki, Auckland - see fine print for details.
Grab a professional make up case from TSB Living.
Choose from six options:
$47 for HZ7-002 makeup case in diamond pink or crocodile black
$47 for MU-002 makeup case in diamond black
$67 for HZ8-040 makeup case  with mirror in crocodile black
$67 for MU-040 makeup case in diamond black
$155 for MU-4T-081 diamond makeup case trolley
Delivered within: 10 days