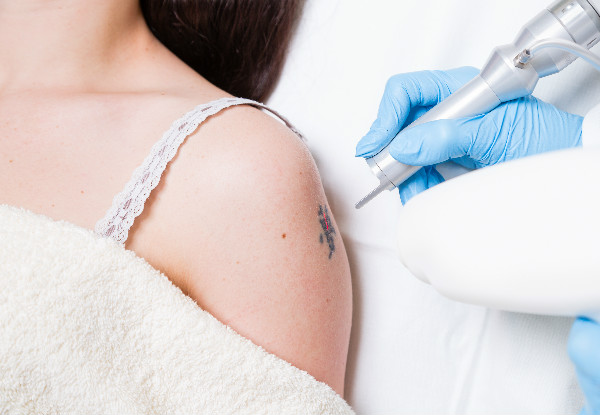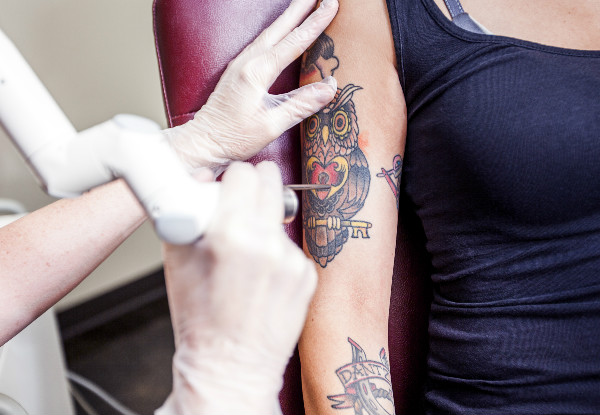 Highlights
You might have thought it was meant to be forever, but it doesn't have to be.
If you've just realised that, that forever design can no longer be forever then let the team at HB laser clinic help you. 
HB Laser Clinics Q-switched ND Yag laser is an advanced laser which can target most multicoloured tattoos, including dark colours. 
The laser gently penetrates through the skin so it can target the tattoo pigment. The light energy gently vibrates and shatters the tattoo ink into micro-particles that are eventually eliminated through the body's natural processes. 
Because the laser delivers the energy in a highly precise beam the design is able to be traced without damaging the surrounding skin.
On average, professional tattoos require 8-10 treatments or even more, while amateur tattoos require 6-8 treatments approximately 5 weeks apart. The number of treatments depends on the type of ink used and depth of the ink in the skin.
Grab a credit towards laser removal services from HB Laser Skin Clinics.
Choose from three options:
$50 for $100 credit towards laser tattoo removal of up to 150mm² area
$95 for $200 credit towards laser tattoo removal of up to 300mm² area
$195 for $400 credit towards laser tattoo removal of up to 500mm² area