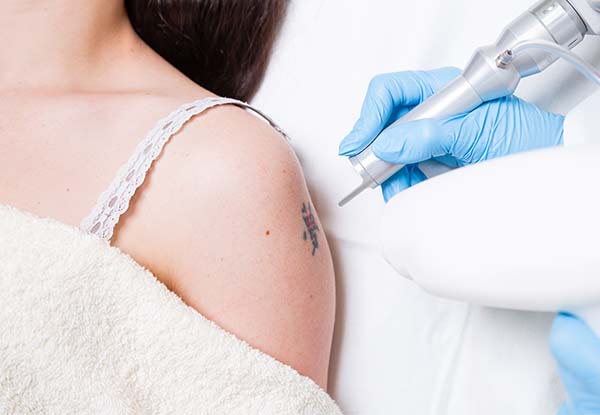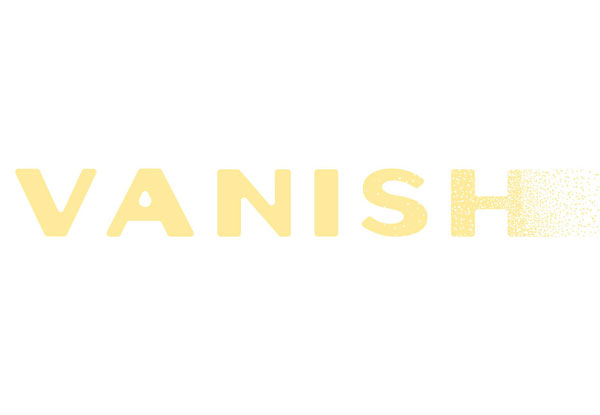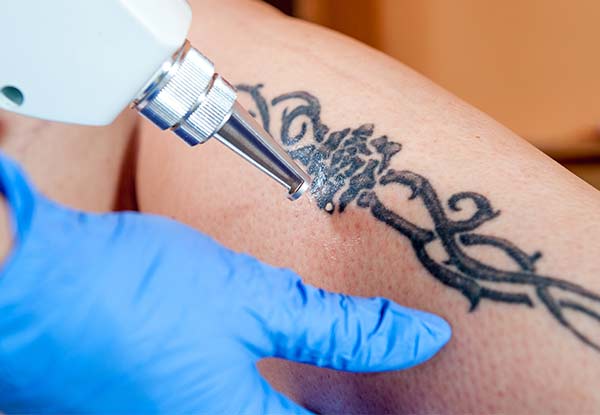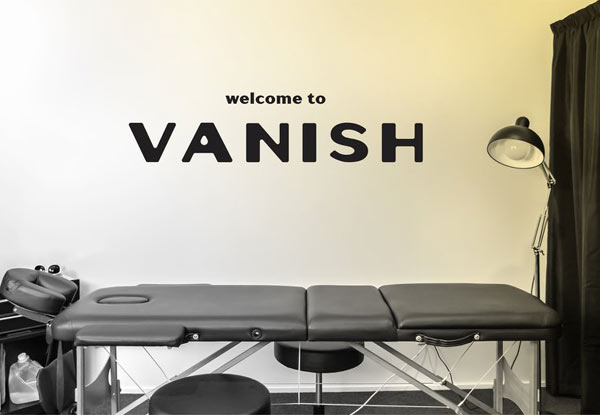 Highlights
Some tattoos are great ideas at the time, but maybe not so much later down the track.
Lucky for you, you can get those mistakes removed at vanish Lasers.
No matter what the treatment is, Vanish will ensure you are informed and supported through the entire process. 
Vanish's machine conforms to European standards of health, safety, and environmental protection standards so rest assured you're getting the best treatment.
Pick up a voucher today and book in your consultation to ensure you receive the best treatment. 
Grab tattoo removal sessions from Vanish Lasers.
Choose from eight options:
$75 for three treatments on a 5 x 5cm small tattoo
$99 for three treatments on a 10 x 10cm medium tattoo
$139 for three treatments on a 15 x 15cm large tattoo
$189 for three treatments on a 25 x 25cm extra large tattoo
$149 for six treatments on a 5 x 5cm small tattoo
$198 for six treatments on a 10 x 10cm medium tattoo
$278 for six treatments on a 15 x 15cm large tattoo
$378 for six treatments on a 25 x 25 extra large tattoo
10 bought
8 days left

while stocks last