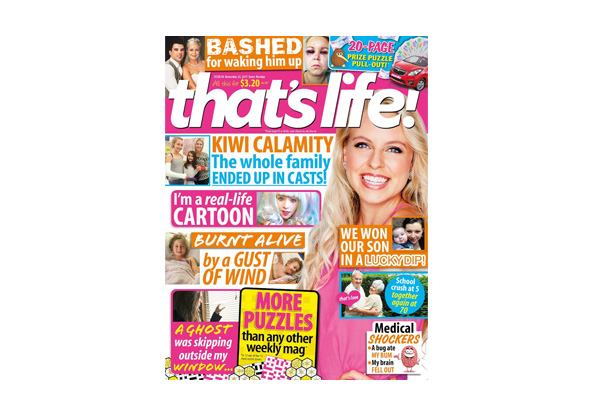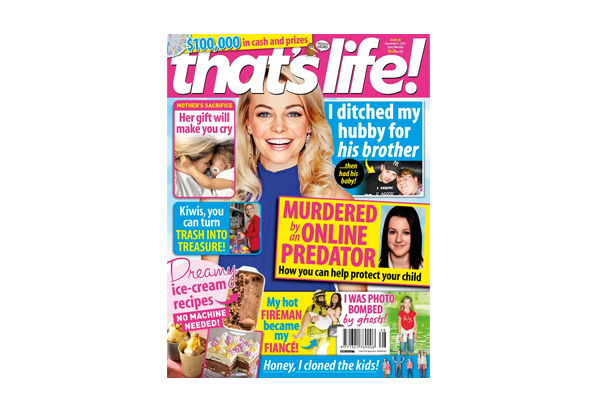 Highlights
Give your loved one the gift that keeps on giving - for up to six months.
Immerse yourself in fascinating real-life stories every week and try your hand at competitions and puzzles with a subscription to That's Life! magazine.
Save up to 50% on the newsstand price, and never miss an issue with delivery to your doorstep included in this incredibly low price. 
Be in to win big and exciting prizes thanks to the many competitions on offer in each issue – there's a reason That's Life! magazine is New Zealand's no. 1 real-life read. 
Please allow 4-6 weeks for delivery based on the next issue release date.
Grab a three-month subscription (12 issues) for just $24.99 or a six-month subscription (26 issues) for $44.99 for That's Life! Magazine. 
Delivered within: 45 days
100 bought
While stocks last