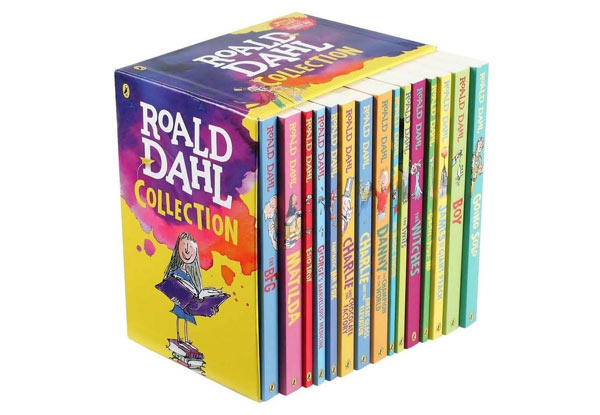 Highlights
"So, please, oh please, we beg, we pray, go throw your TV set away, and in its place you can install, a lovely bookcase on the wall."
Whilst we're not suggesting you throw your TV set away, we do think a beautiful book box set makes a perfect addition to any home.
Especially one filled with fantastic stories from one of the world's best storytellers, Roald Dahl.
Urban and rural delivery available.
Grab a Roald Dahl 15-book Phizz Wizzing box set for $59.99 from Little Readers.
Delivered within: 10 days