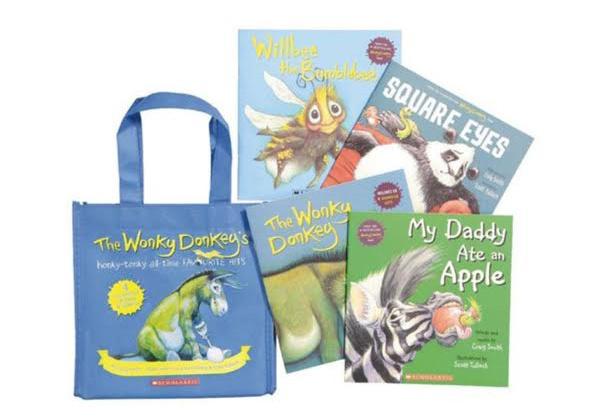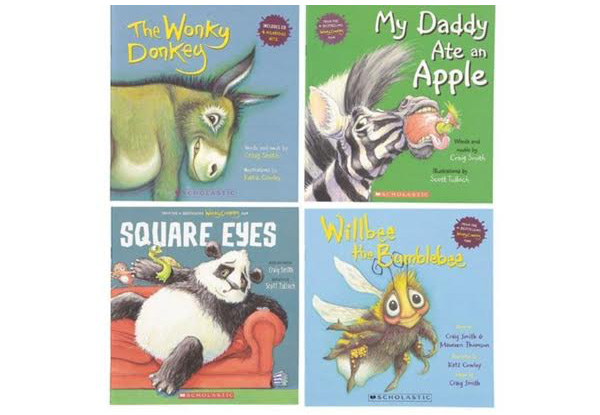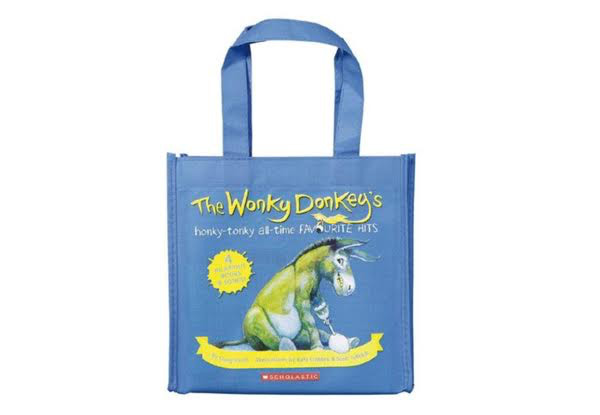 Highlights
Four hilarious all-time favourite best-selling picture books with song CD by the honky-tonky, Wonky Donkey author and musician Craig Smith, in a must-have Wonky Donkey carry bag.
Includes the award-winning song The Wonky Donkey and the hits Willbee the Bumblebee, My Daddy Ate an Apple and Square Eyes.
Urban and rural delivery options available.
Grab The Wonky Donky Bag of Books for $14.99 from Book Bargains.
Delivered within: 10 days