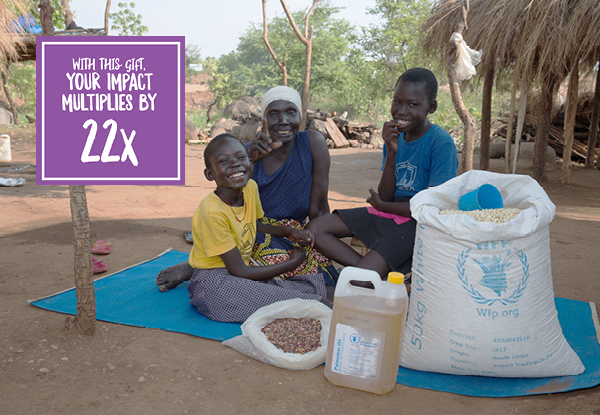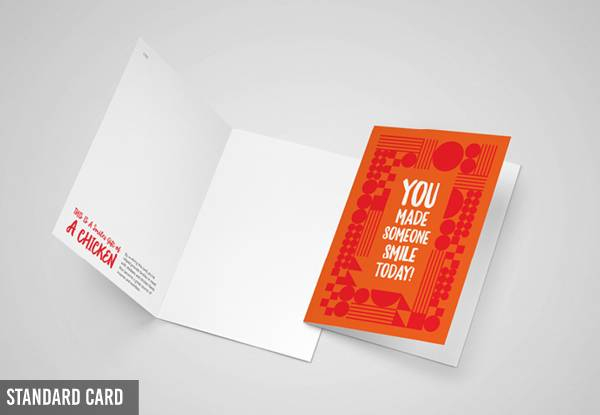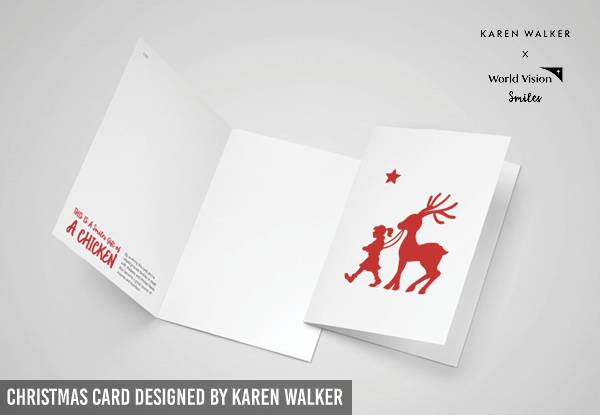 Highlights
When a crisis strikes, it's children who are the most vulnerable.
You can help provide much-needed emergency food to children and families going through tough times.
Your gift multiplies 22X in value thanks to donations from the World Food Programme.
Free angel decoration handmade by Maasai business women with purchase.
Every Smiles purchase comes with a gift card detailing the gift, which you can personalise and give to family and friends.
You can smile knowing the gift you've given will make a real difference to families in need.
For more information on how you can help visit here.
Show your support and help provide emergency food to children and families in crisis for $60.
Choose your card:
Standard card
Christmas card designed by Karen Walker