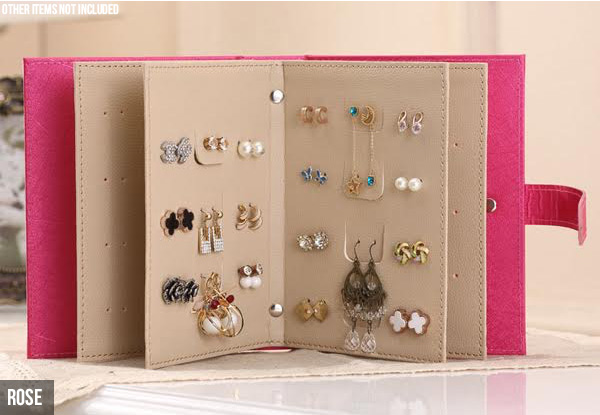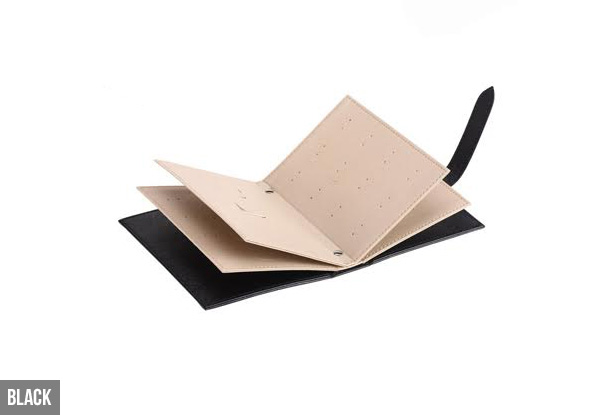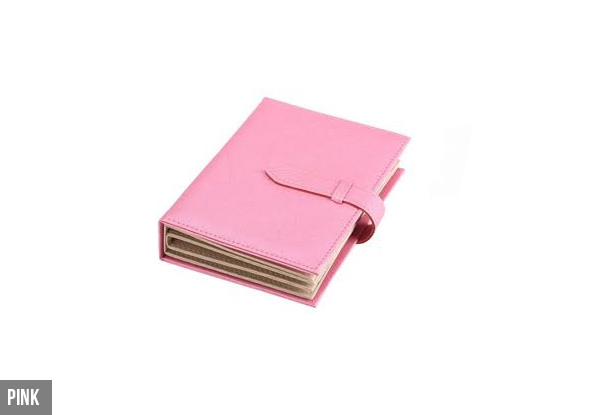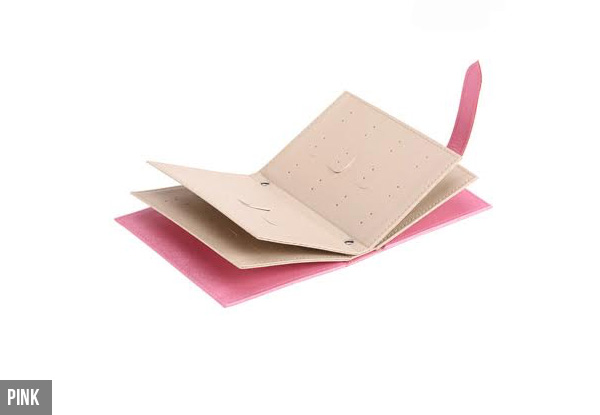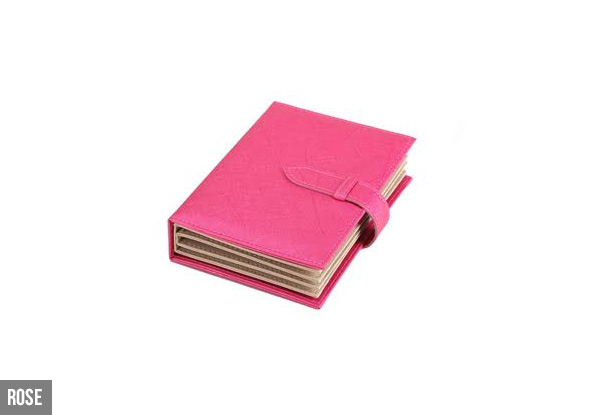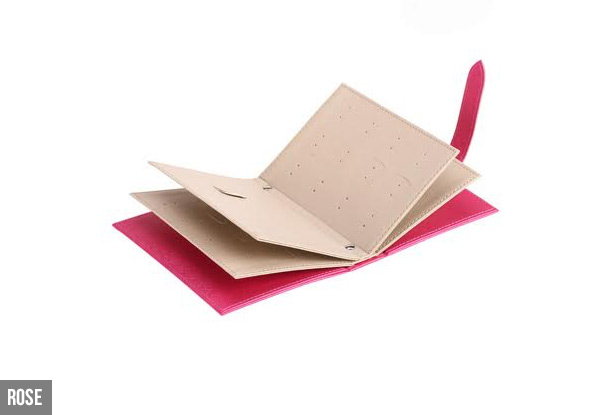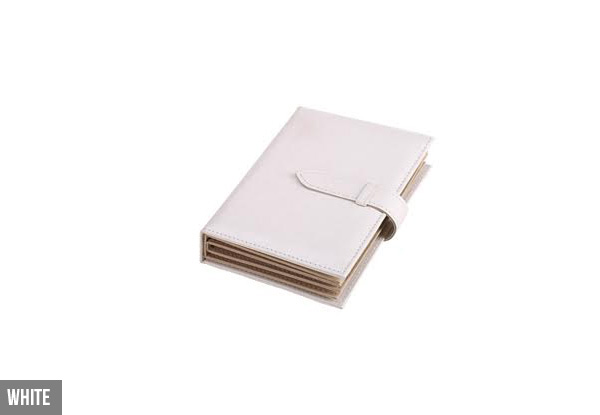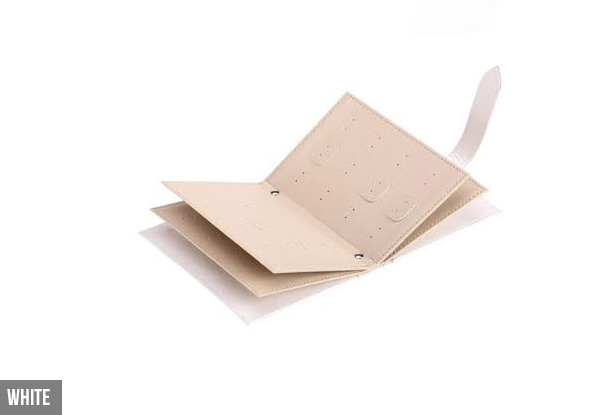 Highlights
Store your earing in a safe and functional way with an earring collection book. 
You can store up to 42 pairs of earrings in the staggard holes, this allows for ample space to stop jewellery from rubbing together. 
The U shape buckle allows you to adjust the thickness according to the number of earrings you have.
A sophisticated and organised step up from your dysfunctional earing box.
Urban and rural delivery available. 
Grab a stud earring collection book for $25 from Luv2shop NZ.
Delivered within: 14 days