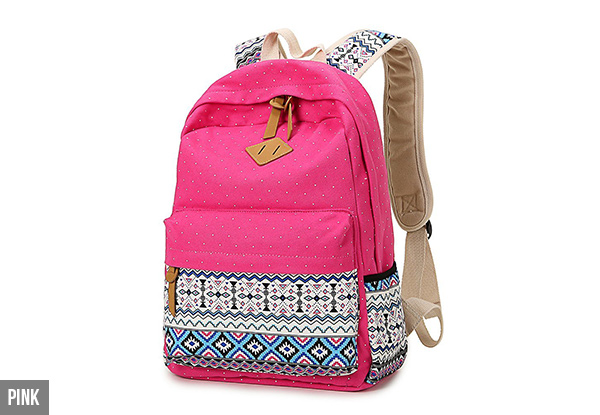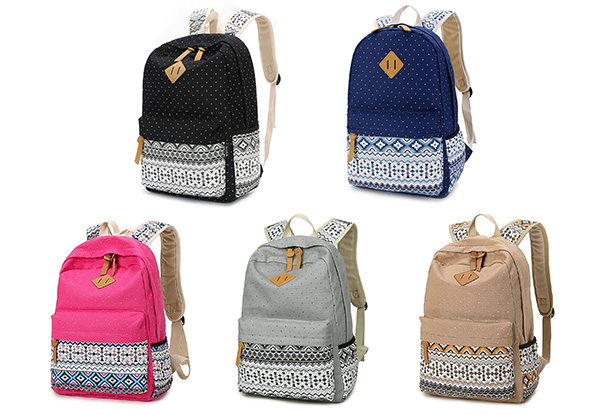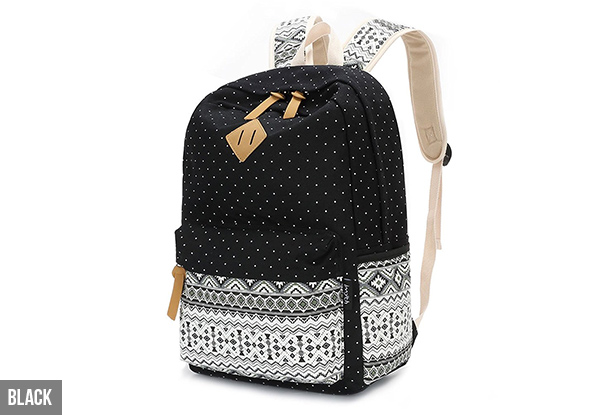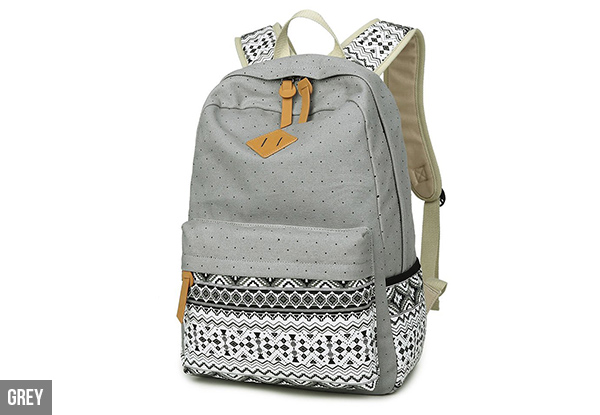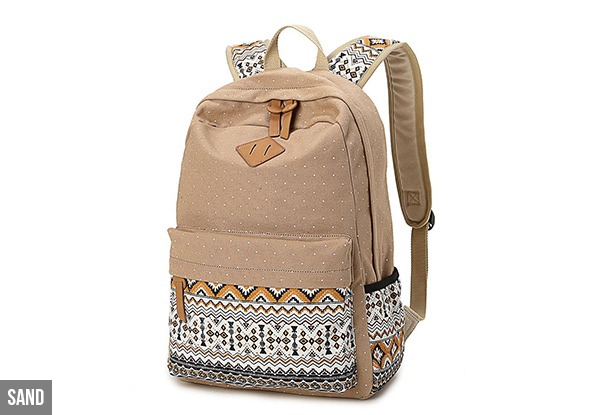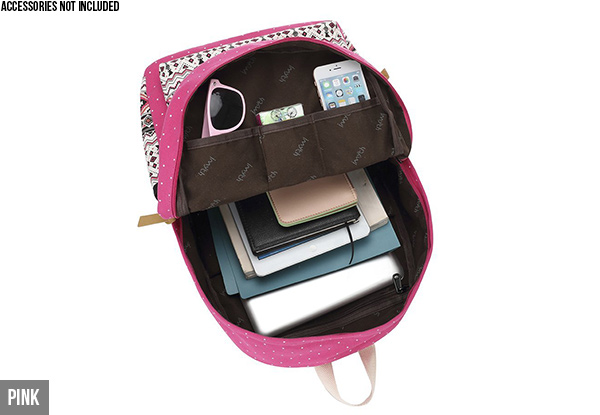 Highlights
Instead of spending an intrepid month at a yoga retreat at Lake Atalan, just look like you have with this Bohemia backpack. 
Made of strong and sturdy canvas, with plenty of room for your tablet and more, this bag is the bag for uni, school, or a weekend away. 
A fantastic gift for those thinking of studying or planning a few weekends away. 
Urban and rural delivery available. 
Grab a canvas Bohemia style backpack for $18 from B Store.
Delivered within: 10 days