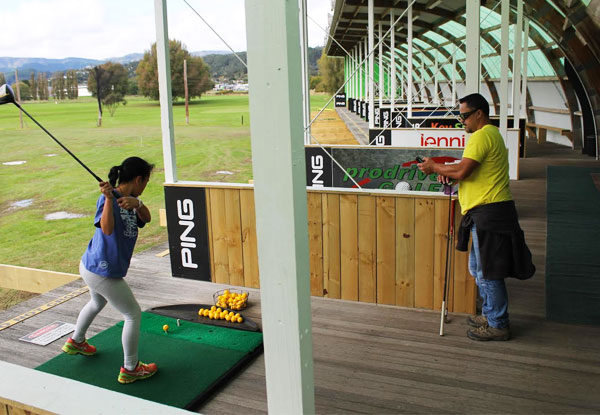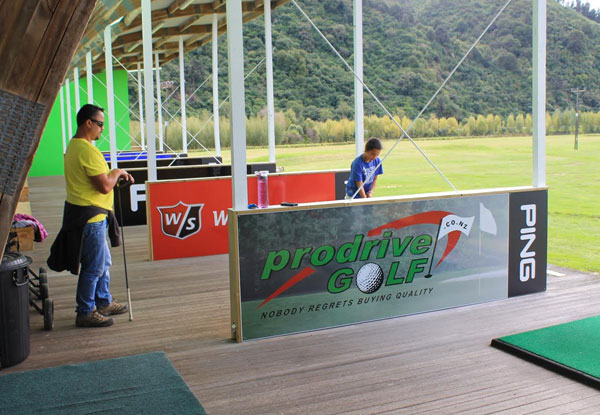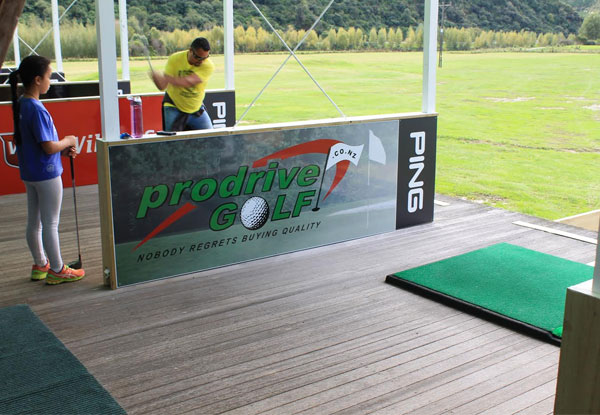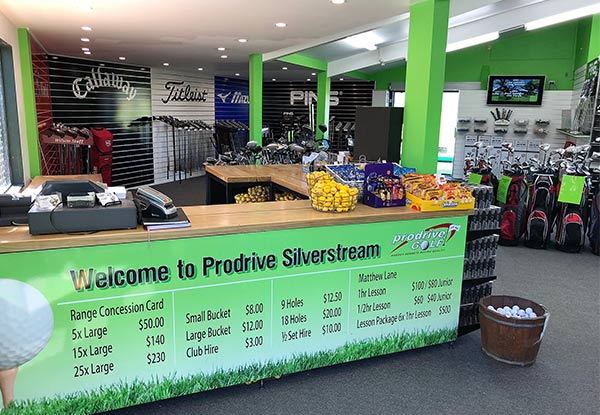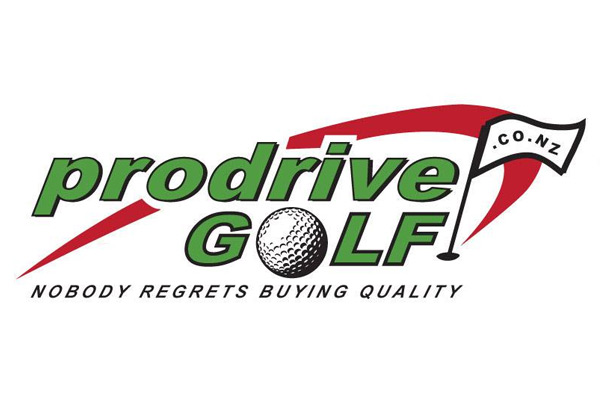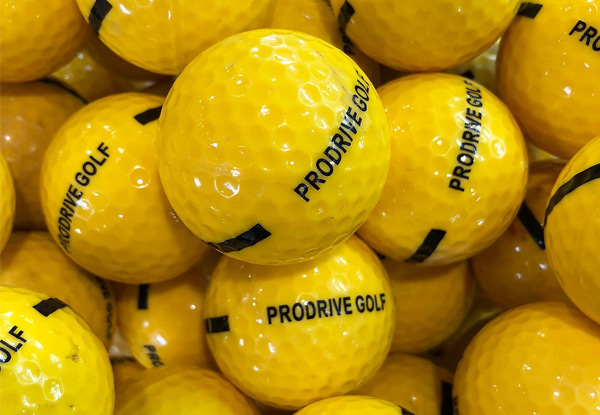 Highlights
Work on various aspects of your golf game, or just work through some frustrations with two large buckets of golf balls to use at the Prodrive Silverstream. 
Take to the driving range with your 200 balls – with 20 covered and floodlit bays to choose from, there's plenty of room for you and a friend. 
Make it a standing appointment and grab up to five vouchers to use across five separate visits to the driving range. 
They've been renovating the driver range facility for the last 12 months and is now looking better than ever.
A new shop, driving range balls, hitting mats and driving range bays add up to an experience that is hard to beat.
New to the golfing game – golf club hire is available onsite for a mere $3 for two clubs (a driver and an iron), and there are qualified golf coaches onsite for beginner to advanced player tuition.
Drinks and snacks are available to purchase to refresh yourself while you're on the range. 
Grab 200 golf balls for use for $12 at the Prodrive Silverstream.