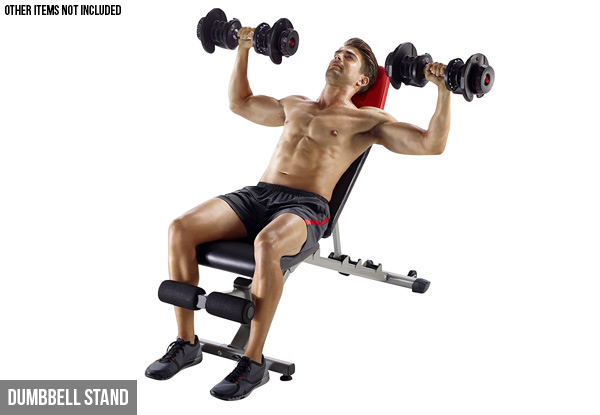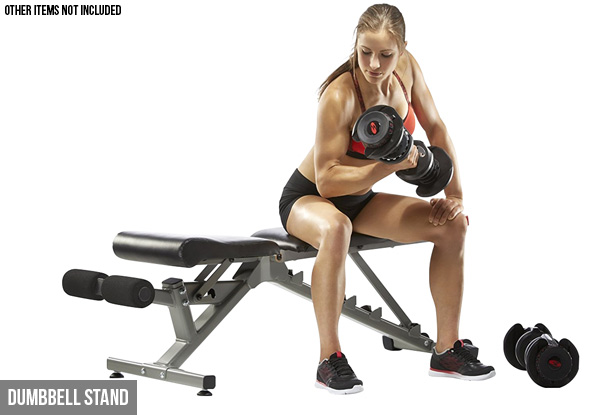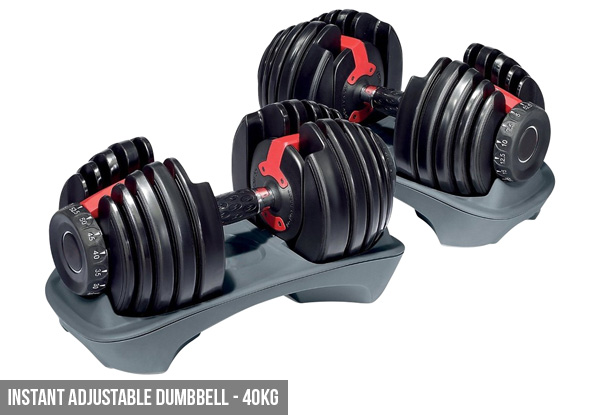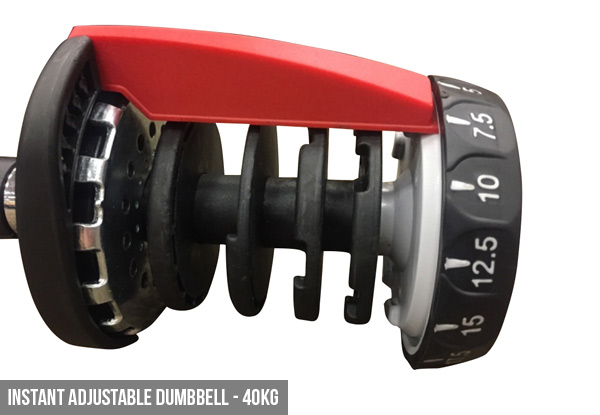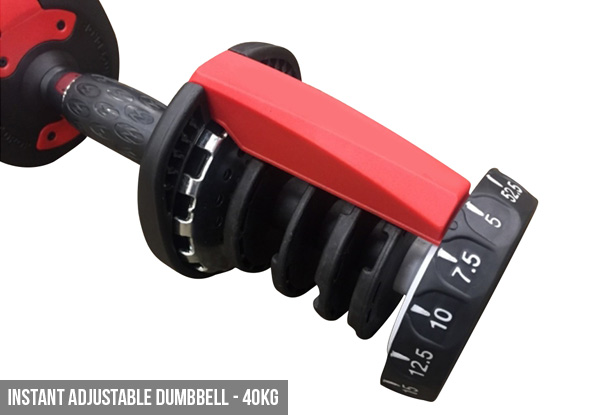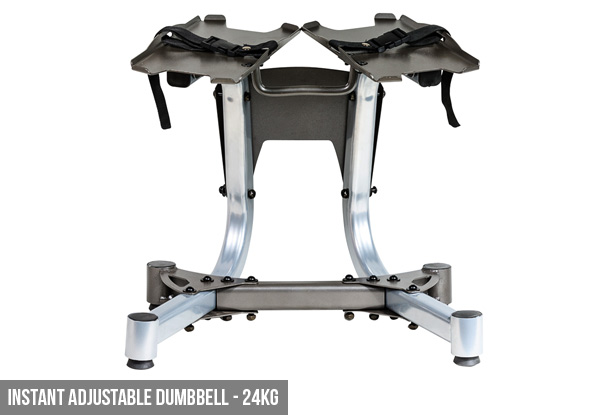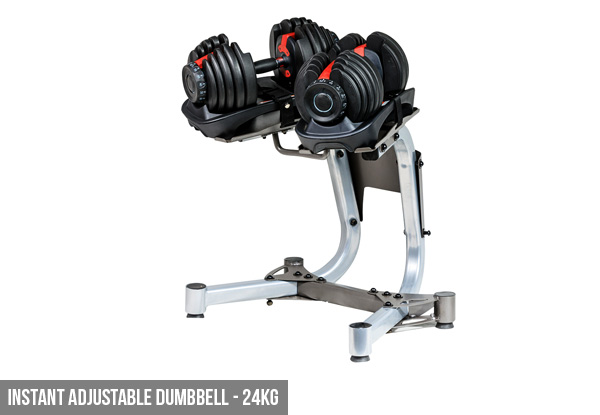 Highlights
Challenge your muscles with an instant adjustable dumbbell. 
Dumbbells make great workout tools when you are trying to get in better shape. You can get a full body workout just by using dumbbells. 
Store your dumbbells on the handy dumbbell stand, so they are all ready for your next workout. 
Grab a dumbbell set or stand from Crazy Deals.
Choose from three options:
$170 for an instant adjustable dumbbell 24kg 
$305 for an instant adjustable dumbbell 40kg 
$95 for a dumbbell stand
Delivered within: 14 days