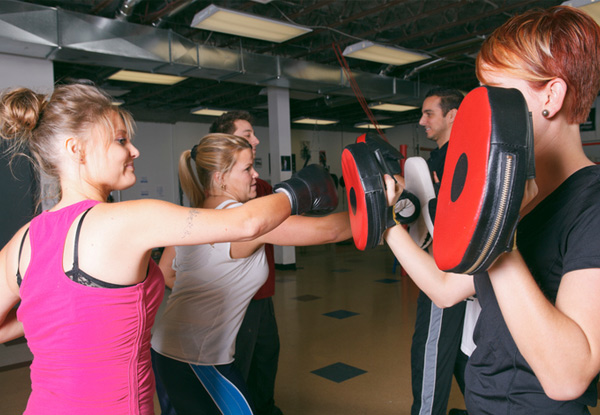 Highlights
Exciting, lively and a great stress relief - boxing classes are the fun way to get fit fast.
The Performance Room can't guarantee you will be up to Muhammed Ali's standard at the end of your 10 classes, but you're defiantly going to leave each class with a some new found motivation and a positive outlook on exercise. 
Let the friendly and well-informed staff at The Performance Room guide you along your fitness journey, the team are dedicated to providing a fun and welcoming environment for people of all fitness levels.
With a strong sense of community within the gym, it won't be long before you adopt a passion for fitness and find yourself looking forward to your next gym session.
Classes start on the 23rd of July and run each Monday at 6.30pm, and Wednesday at 6.00am & 6.30pm.
Grab 10 Boxfit classes for $69 from The Performance Room.
6 days left

while stocks last