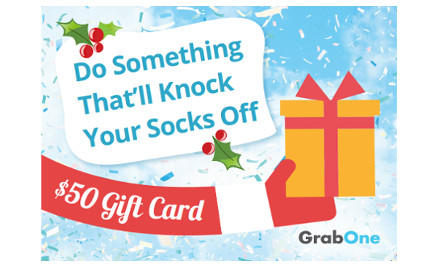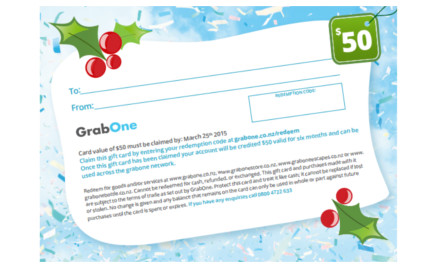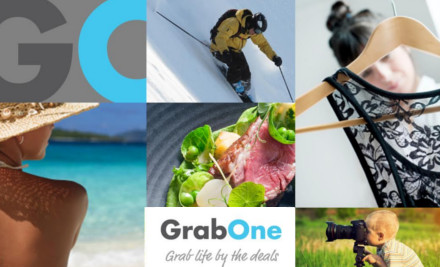 Highlights
If you missed out on getting this at $40, we're sorry! Click  here to get one at full price and remember that with $50 to spend here on GrabOne, the lucky recipient of the gift card is always going to get more bang for your bucks!
Give someone the chance to do something that'll knock their socks off for Christmas this year.
The card will be securely mailed to you, arriving within seven days.
Gift this as a gift to your friends and relatives and they can claim their credit to spend anywhere across the GrabOne network.
It's valid on Experiences, Store, Escapes, Bottle or Book Now, so they could use it on a skydive, a spa treatment, a holiday, a haircut, a new widget, a case of wine—or pretty much whatever it is they really want!
Grab a $50 GrabOne gift voucher and make someone's Christmas whatever they want it to be.