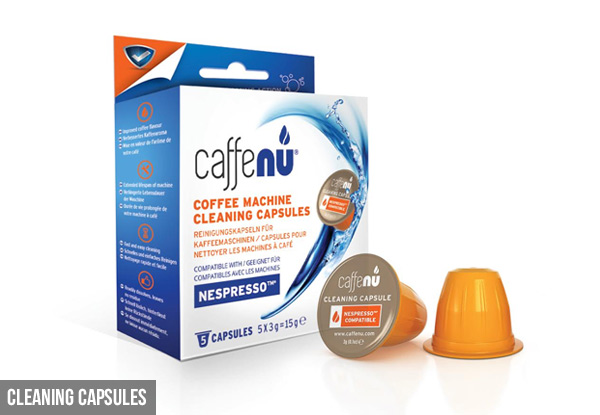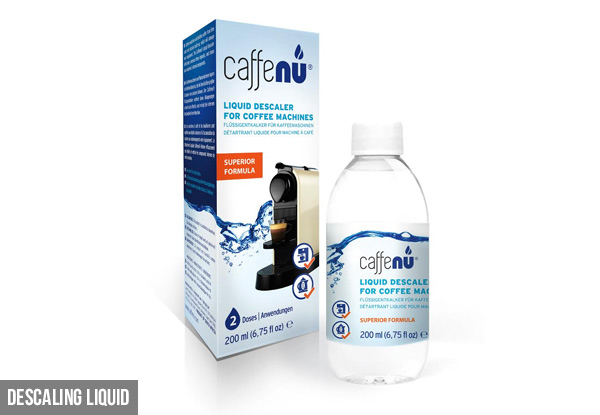 Highlights
With this deal, you'll have no excuse to let a filthy machine get between you and your relationship with caffeine.
Choose the Caffenu® cleaning capsules, designed to get rid of the muck that conventional cleaning methods cannot with a unique foaming action which helps improve coffee flavour and helps extend the lifespan of your machine.
Or choose the Caffenu® descaling liquid, designed to remove deposits in a safe and effective way to ensure the hygiene of your machines internal components.
Urban and rural delivery options available.
Grab Caffenu® coffee machine cleaning products compatible with Nespresso from Capsule Cafè Ltd.
Choose from two options: 
$12 for Caffenu Cleaning Capsules (5 Capsules) - Urban Delivery 
$16 for Caffenu Descaling Liquid (200ml – 2 Cleans) - Urban Delivery