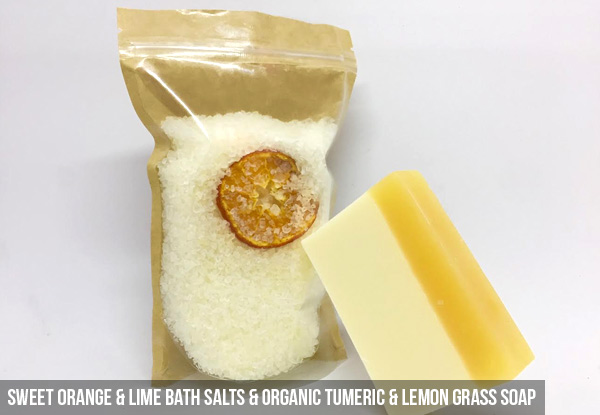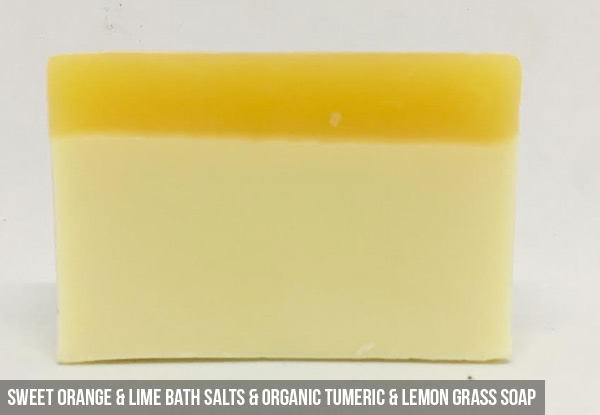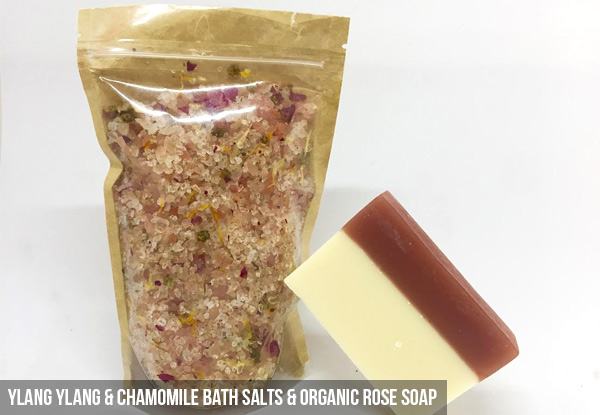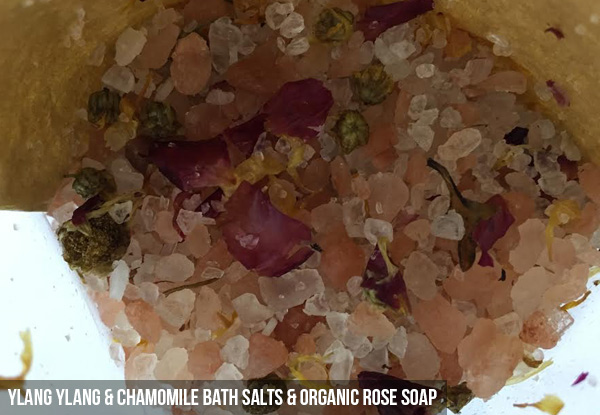 Highlights
There's nothing like long soak in the tub  after a long and hard day. 
Add something special to your soak and reap the relaxing rewards. 
NZ made using natural ingredients and the packing is 100% recyclable.
Urban and rural delivery available.
Grab a luxury natural bath salts and organic soaps pack for $19 from Soap Opera Productions Ltd. 
Choose from two options: 
Ylang Ylang & Chamomile Bath Salts & Organic Rose Soap
Sweet Orange & Lime Bath Salts & Organic Tumeric & Lemon Grass Soap
Delivered within: 10 days