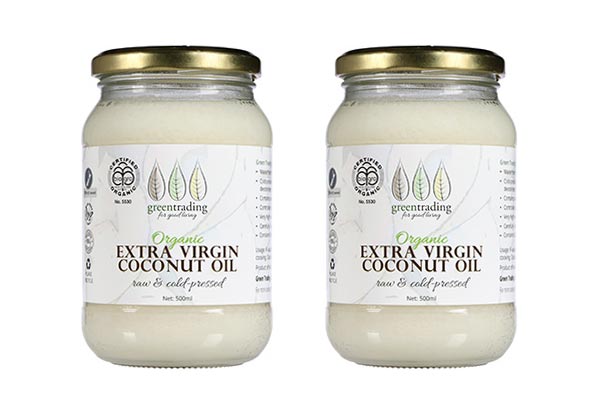 Highlights
Coconut is nature's super versatile secret, and we are here to share it. Boasting health benefits from tip to toe, coconut oil can be added to cooking, massaged into skin and applied to hair.
The cold pressed method means this coconut oil has maintained all of its important, pure nutrients to be healthier for you.
Try this in your cooking, applied to your skin, slicked through your hair or give it a whirl as a massage oil and reap all its great benefits.
Grab premium quality extra virgin organic coconut oil from Green Trading.
Choose from two Options:
$33 for two 500ml jars
$49 for three 500ml jars