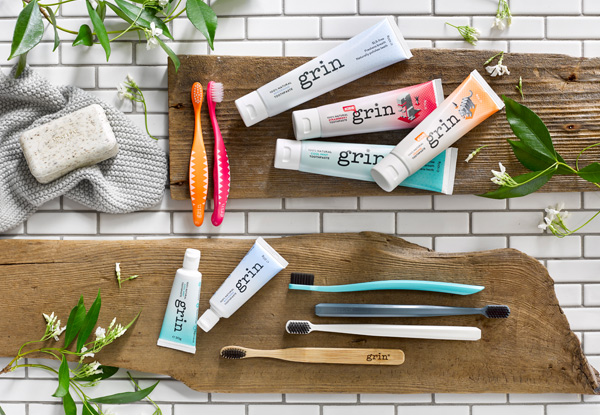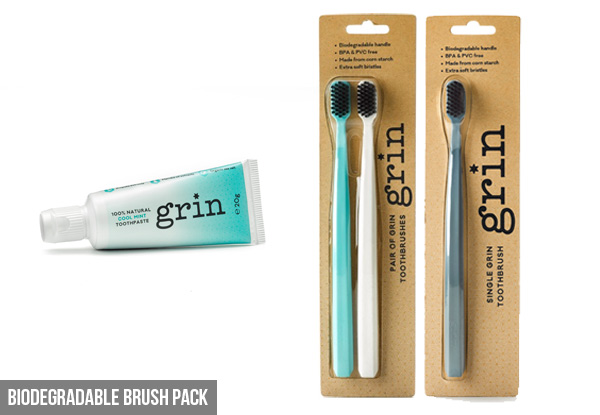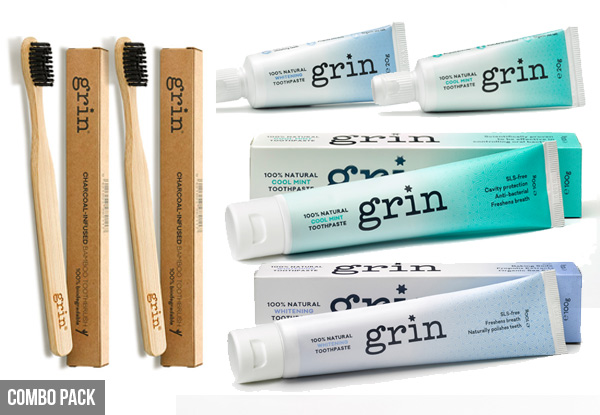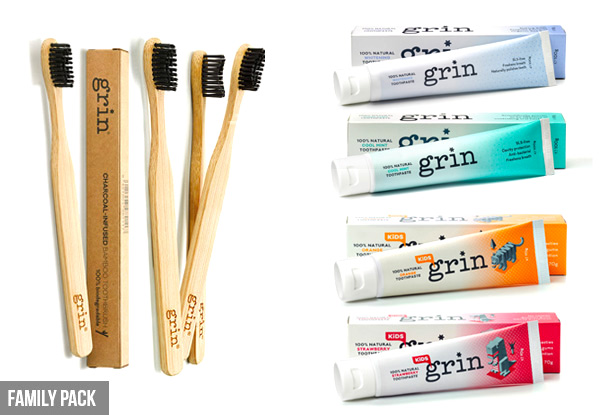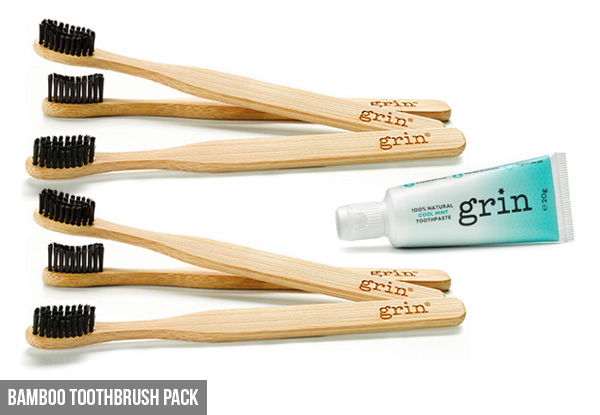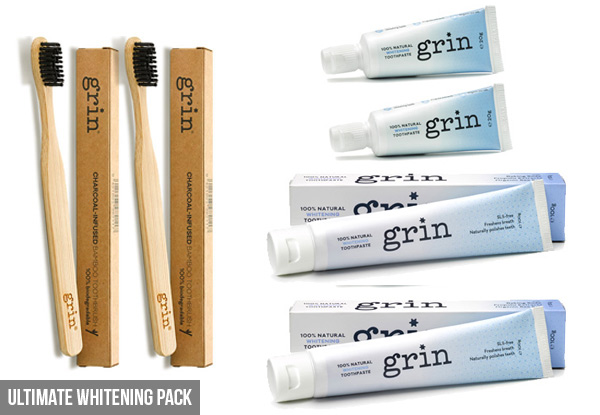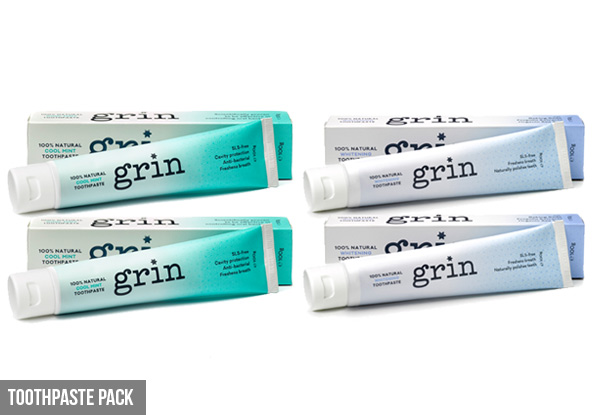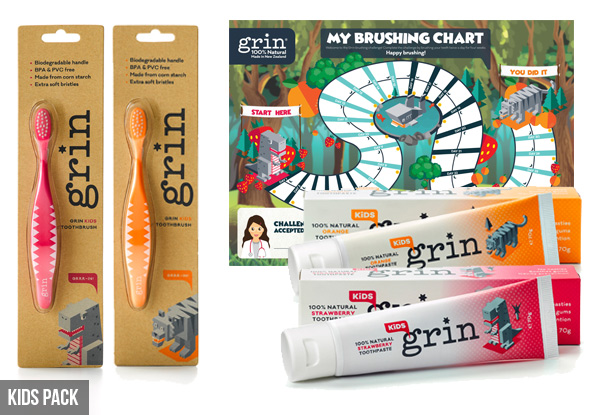 Highlights
Give your teeth and gums the very best treatment with a Grin Natural oral care pack.
Grin Natural is a 100% natural New Zealand made toothpaste brand that creates products different from the rest.
Grin Natural is the only natural toothpaste stocked by Dentists nationwide.
The charcoal-infused toothbrush bristles help keep bacteria at bay and restore whiteness of teeth. All Grin toothbrush handles are 100% biodegradable.
If you get the Bamboo Toothbrush Pack or the Biodegradable Brush Pack you'll also receive a free Cool Mint travel toothpaste.
Free metro delivery with rural delivery option.
Grab a Grin Natural Toothpaste Pack from Grin Natural Products Limited.
Choose from seven options:
$18 for the Bamboo Toothbrush Pack 
$20 for the Combo Pack 
$20 for the Ultimate Whitening Pack
$34 for the Family Pack
$25 for the Kids Pack
$12 for the Biodegradable Brush Pack
$24 for the Toothpaste pack