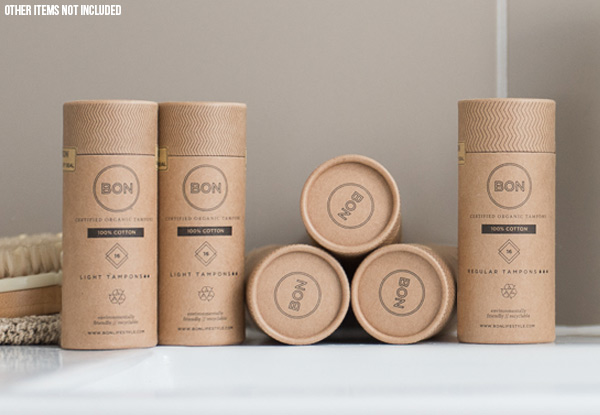 Highlights
Avoid a panic- with 96 tampons you won't have to stress about being without.
Non-organic tampons often make use of herbicides, pesticides, chlorine and fragrances during production.
Decrease your risk of toxic shock syndrome, irritated skin and cramps with 100% certified organic cotton tampons.
Urban and rural delivery available.
Grab a Bon 100% certified organic super/light bundle for $29 from BON Health.