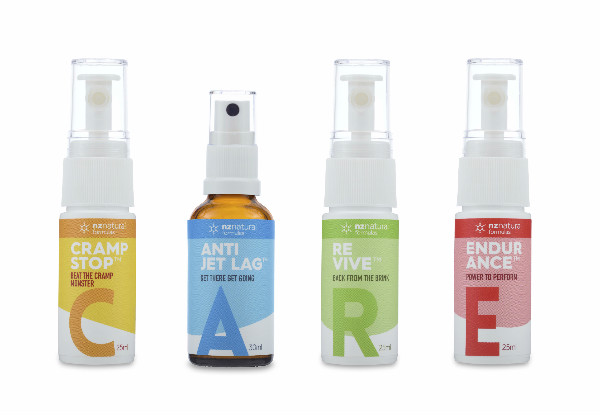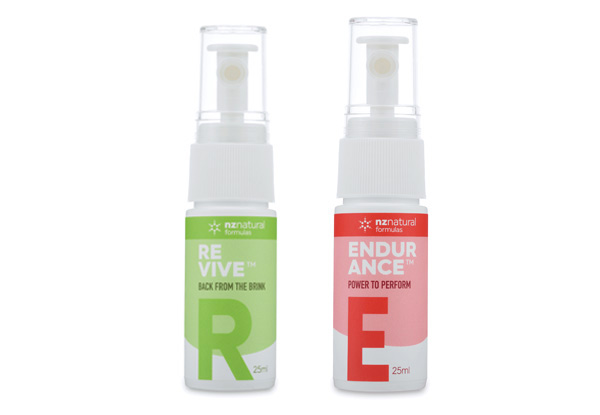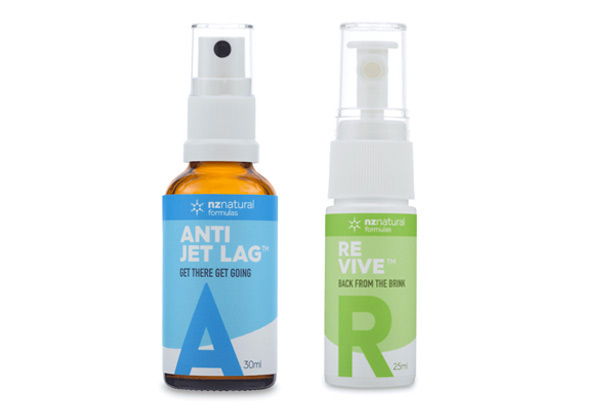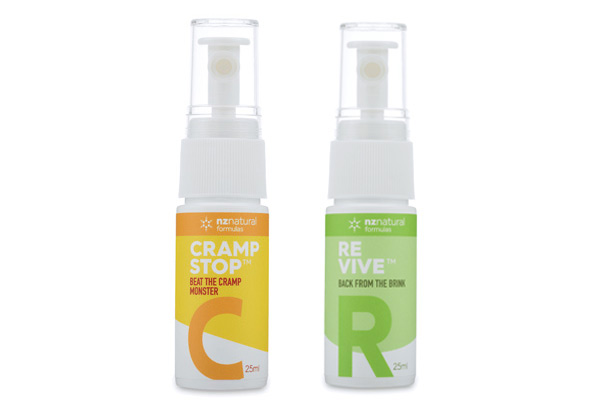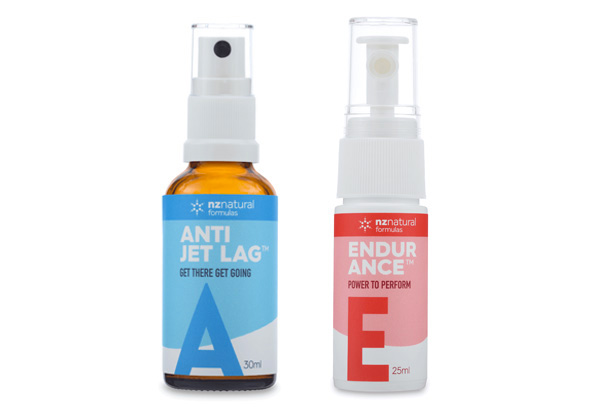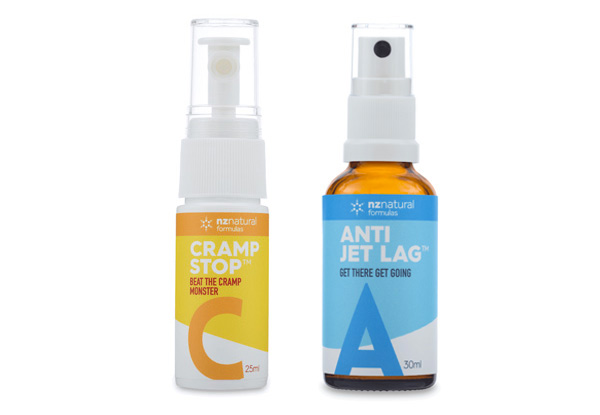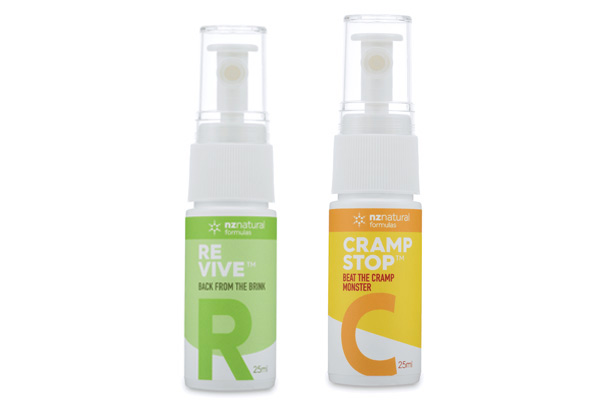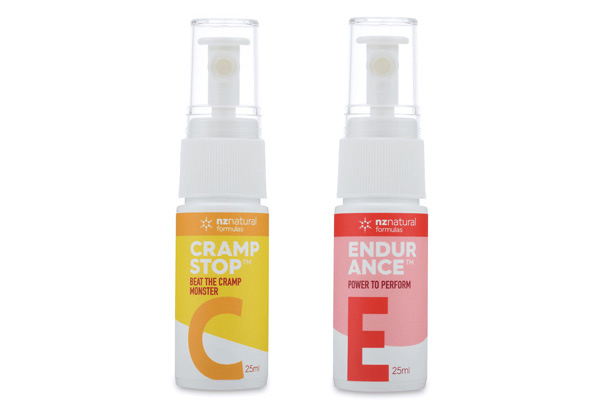 Highlights
Cramp-Stop, Anti Jet Lag, Revive and Endurance are specifically designed to support the recovery of bodies and minds placed under pressure.
All entirely natural, drug and chemical free, the formulas are effective and safe for the whole family.
Free nationwide delivery. 
Grab a choice of any two sprays for $37.50 from NZ Natural Formulas.