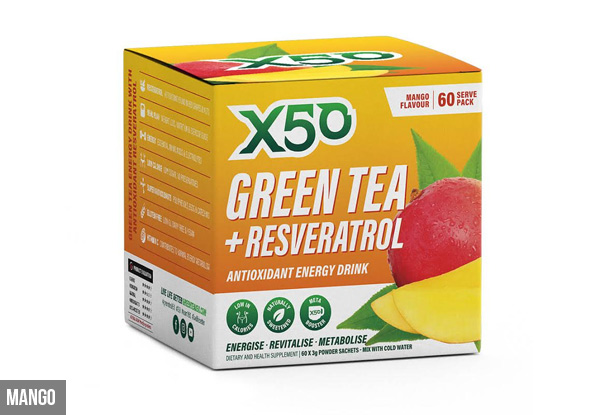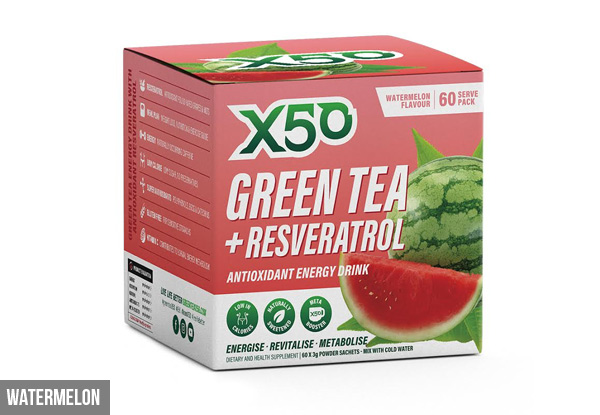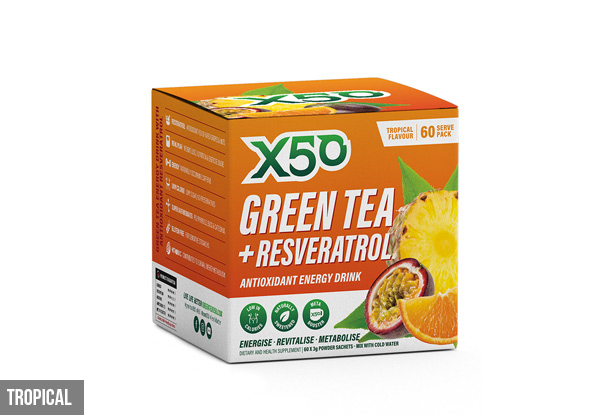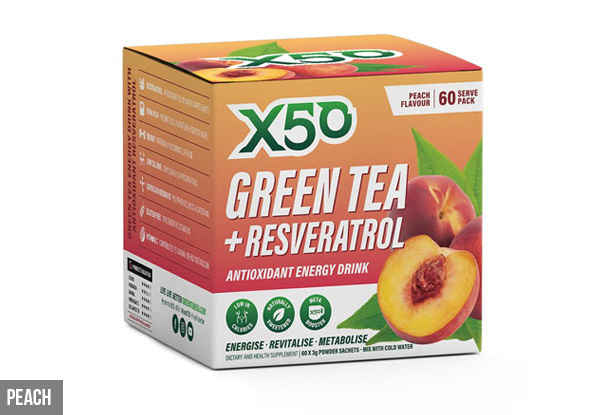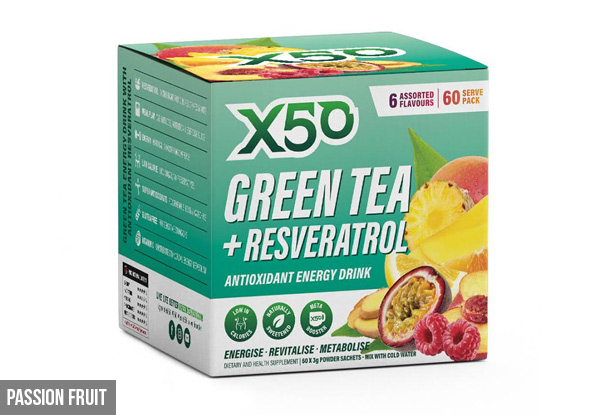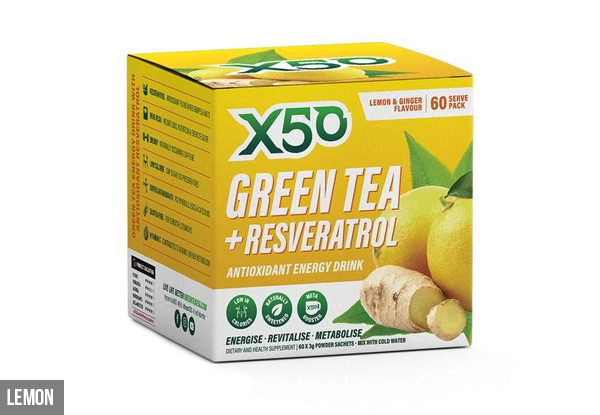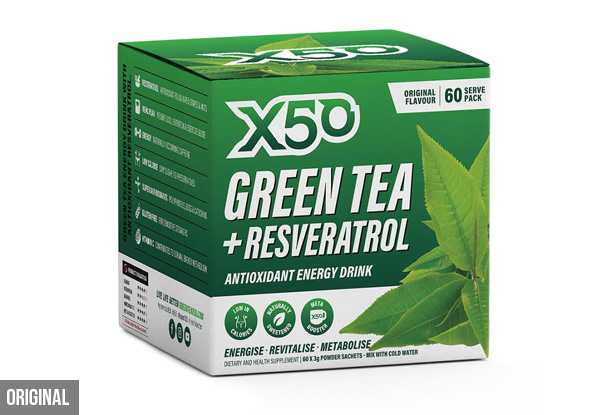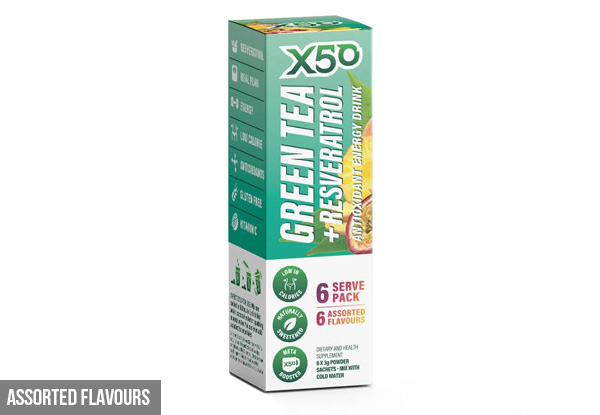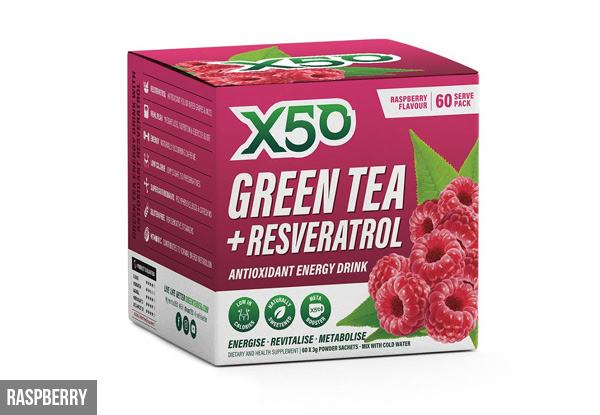 Highlights
Designed to help you increase your energy, improve physical performance and is popular for its anti-ageing properties this green tea antioxidant energy drink is an excellent addition to any diet. 
Considered one of the worlds greatest superfoods, all in a yummy and handy sachet with ten different flavours to choose from.
Urban and rural delivery available. 
Grab green tea X50 60 pack incl. a bonus six-pack for $60 from Green Tea X50. 
Delivered within: 14 days