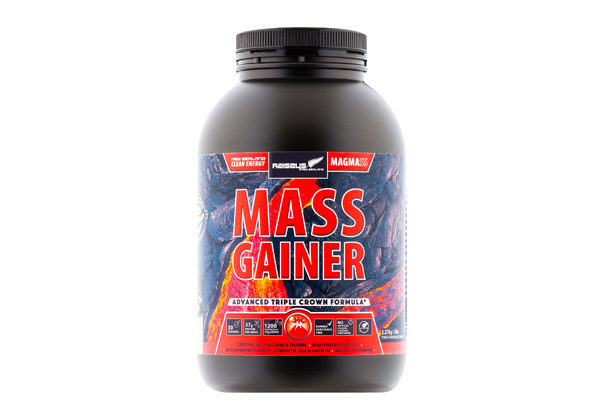 Highlights
Magmass Mass Gainer is a high-performance weight gain protein shake aimed at those who need to put on some weight or those who want to "bulk-up".
With two delicious creamy flavours, its a greate way to make sure you re getting the best possible natural gains and results from the hours you are putting in at the gym.
Urban and rural delivery options available. 
Grab a 2.2kg Raiseys High Protein Mass Gainer from Raiseys Original.
Choose from two flavours
$59 for Chocolate Cream - Best before:  28 July 19
$59 for Vanilla Cream - Best before: 14 Oct 18