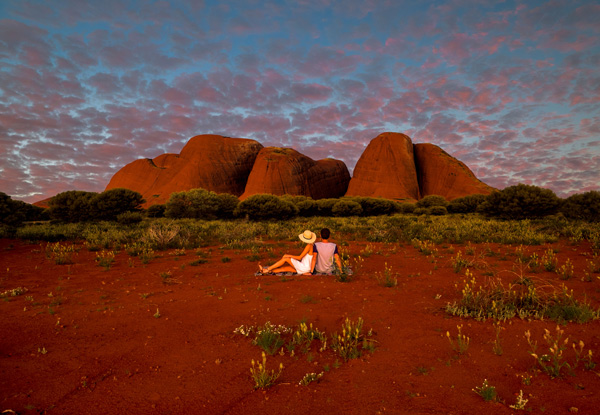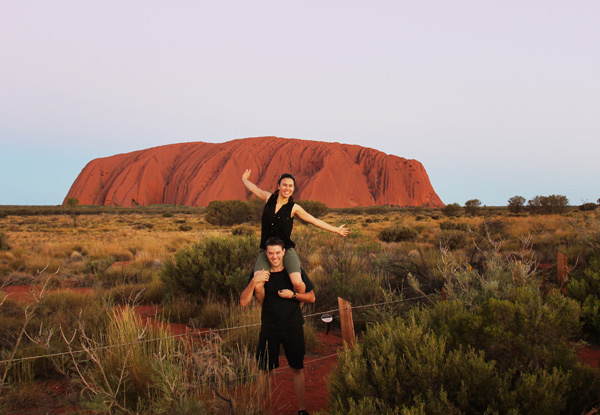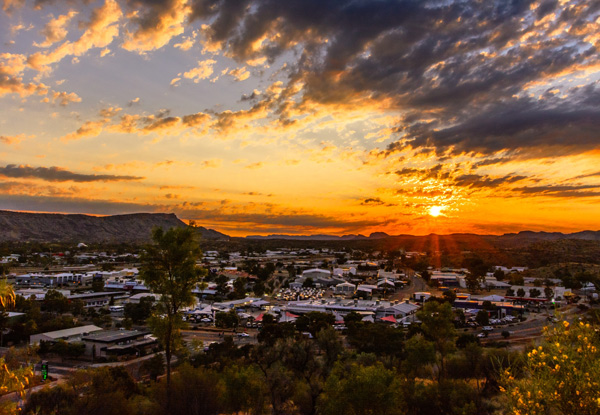 Highlights
Uluru has been listed as one of Australia's most iconic symbols - with a staggering 348m towering out from the sand in a stunning ochre, the ancient landscape is a majestic sight to behold.
View the iconic silhouette in all it's glory during this Northern Territory tour to Ayers Rock. The National Park has many other amazing rock formations to explore and is home to rare Australian plants and animals not found anywhere else.
During your stay you will get to see the critically acclaimed Field of Light Uluru by the internationally celebrated artist Bruce Munro - see the gentle rhythms of colour light up the desert as darkness falls.
The incredible work of art is aptly named Tili Wiru Tjuta Nyakutjaku or 'looking at lots of beautiful lights' - covering more than seven football fields of 50,000 spindles of light this breathtaking spectrum of ochre, deep violet, blue and gentle white takes the Uluru experience to whole new level.
Bookings must be made within fours days of purchase for travel up to 30th May 2019.
Grab a two-night Ayers Rock - Northern Territory Australia Adventure from Travel and Taste.
Choose from three options:
$1,199 for per person twin share
$1,699 for solo traveller
$799 for per child (5 years or under) when sharing bedding with parents