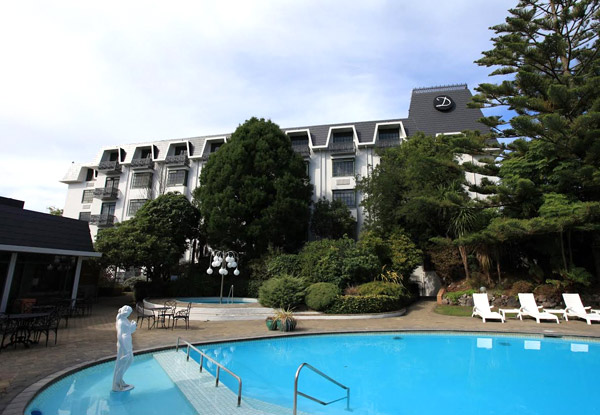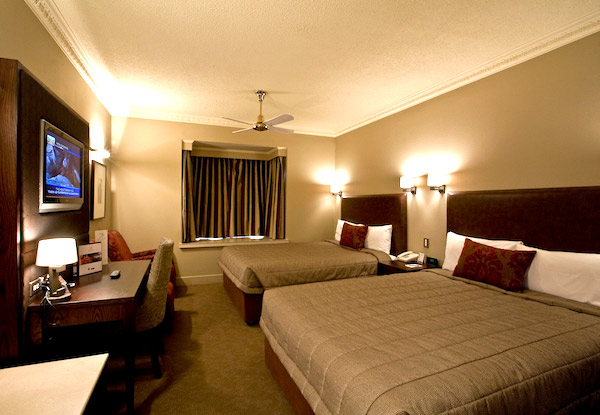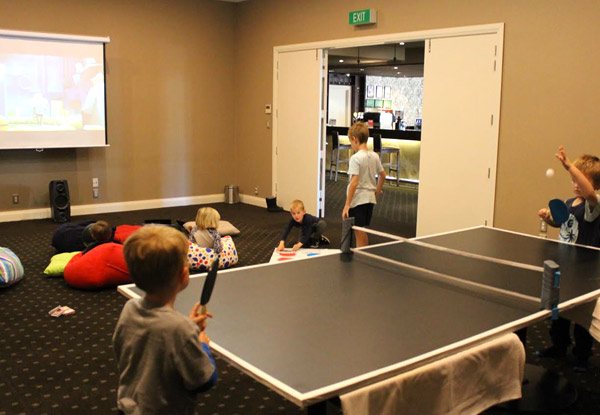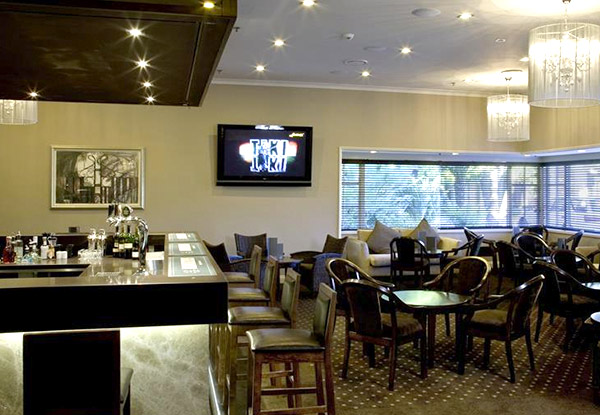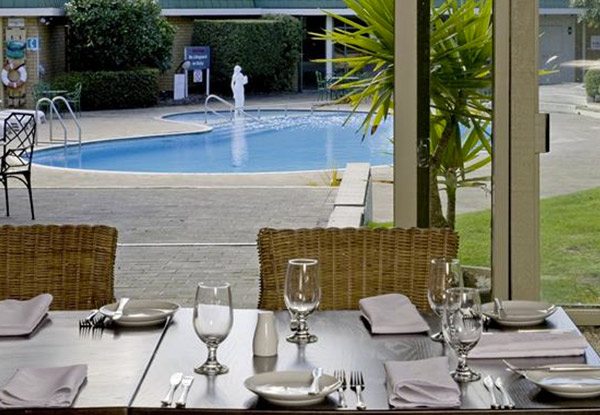 Highlights
Rustle up those rugrats, wrestle them into the car and road trip it to ravishing Rotorua for a relaxing stay at Distinction Hotel.
Lay in bed for as long as your little tykes will allow, and then head downstairs for a full cooked breakfast so good you'll take advantage of the free Wi-Fi and post it to every social media network you can.
Let the little ones enjoy the new kids' room available for the school holidays, complete with board games, movies, popcorn and more. It's a great way to give yourself a little peace and quiet while you relax with a few drinks and a meal in the adjacent D'Bar.
Enjoy the sights and sounds of one of New Zealand's favourite travel destinations, or simply settle in at the hotel and have just as great a time, with an outdoor heated swimming pools, private grotto spas and an on-site bar to keep you well entertained.
Your deluxe room features two queen-sized beds, an ensuite bathroom with a shower over the bath, and a TV with free-to-air channels as well as SKY movies, sport and news.
Grab a Rotorua family escape for two adults & two children in a deluxe room incl. late checkout, full cooked breakfast, parking, & Wi-Fi for $149 at Distinction Hotel.