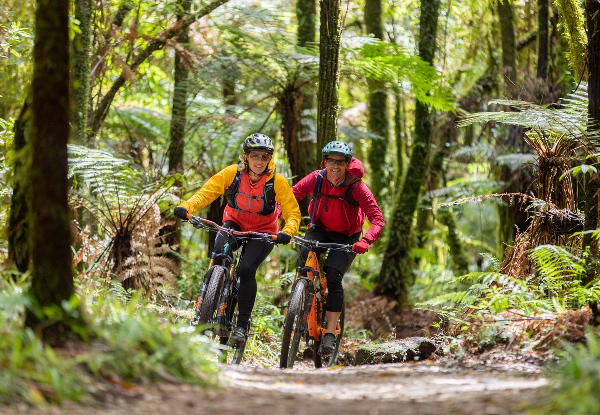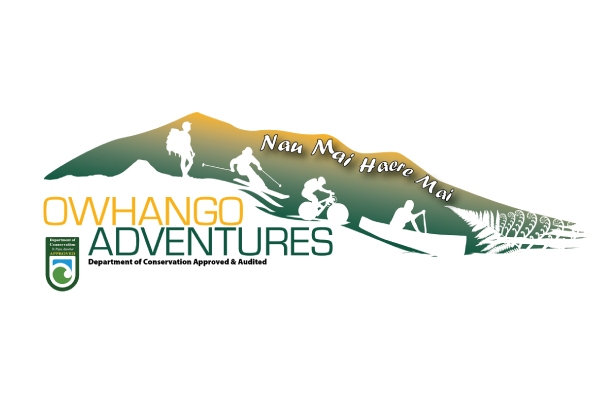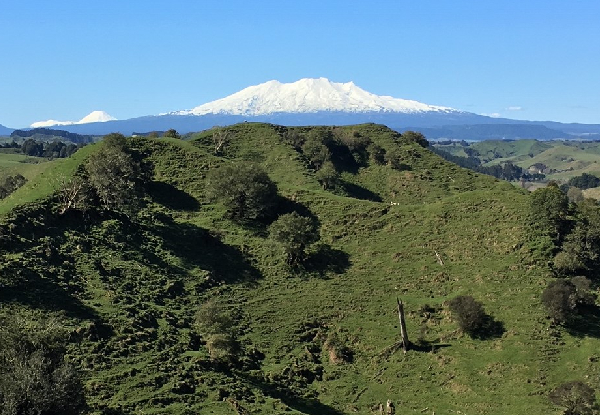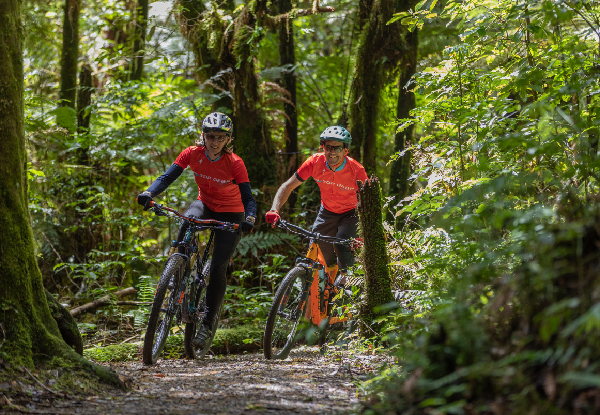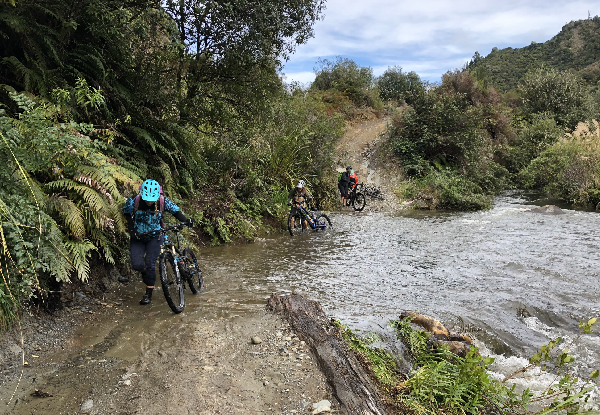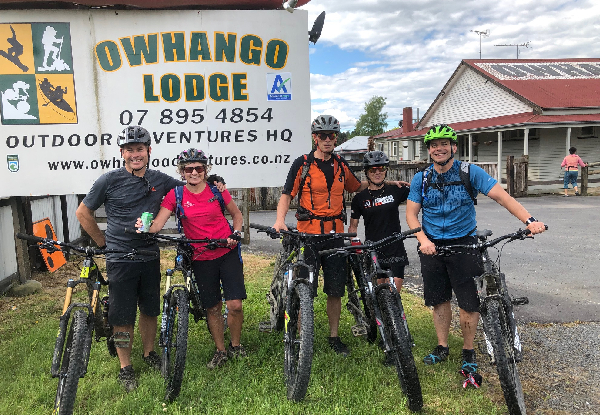 Highlights
This is a great adventure to tick off the bucket list.
Bring along your own bike and enjoy the adventurous ride that is 46km and takes about 6 hours on old forestry tracks.
Start the morning tucking into bacon, eggs, and hash browns with tea/coffee or juice, or a lighter continental breakfast.
Finish the day with a dinner consisting of BBQ hot meat or roast with garlic bread, vegetables and dessert!
Grab a 42 Traverse mountain bike trail adventure package including one night prior and one night after bike ride accommodation, cooked breakfast, two-course dinner and transfers to trail thanks to Owhango Adventures.
Choose from three options:
$159 for one person
$279 for two people
$495 for four people