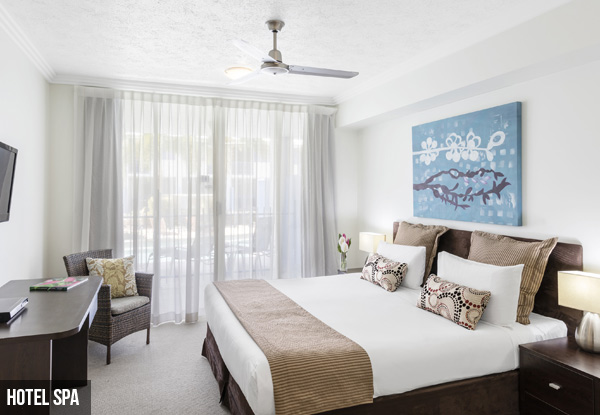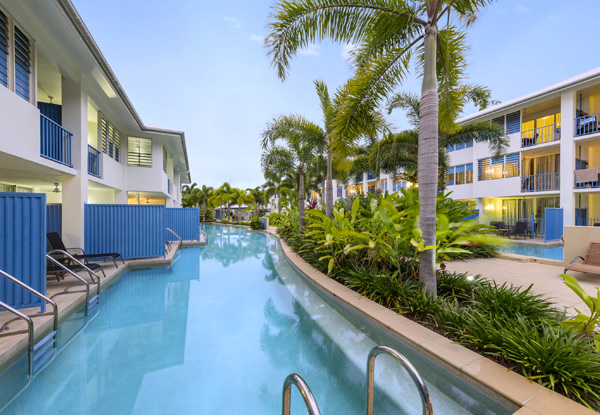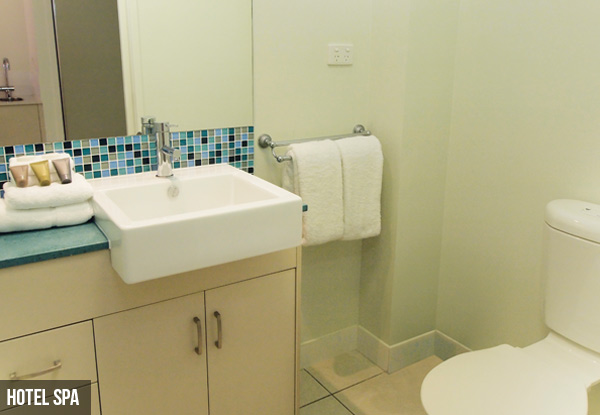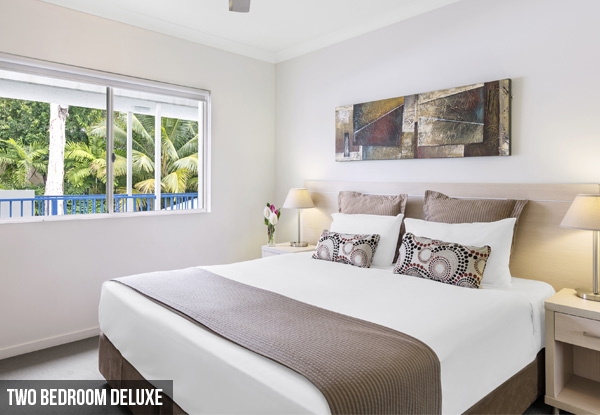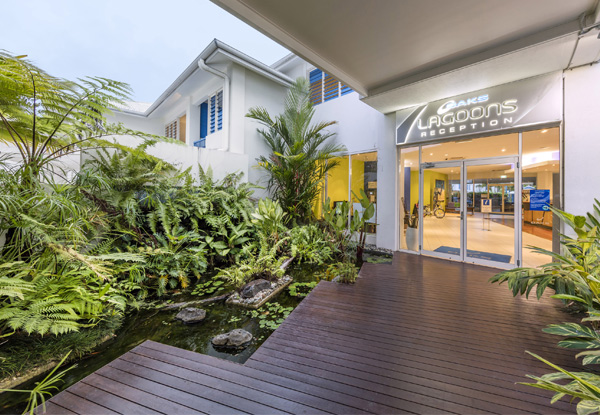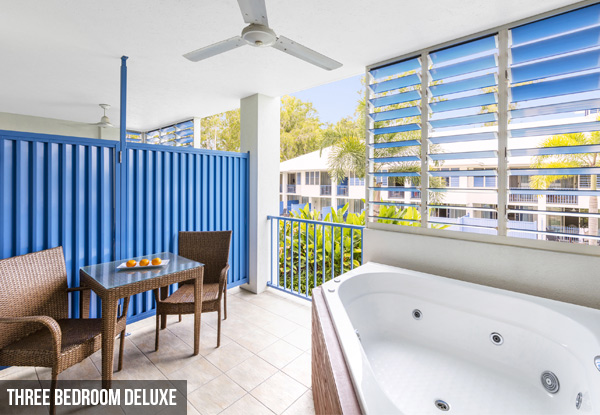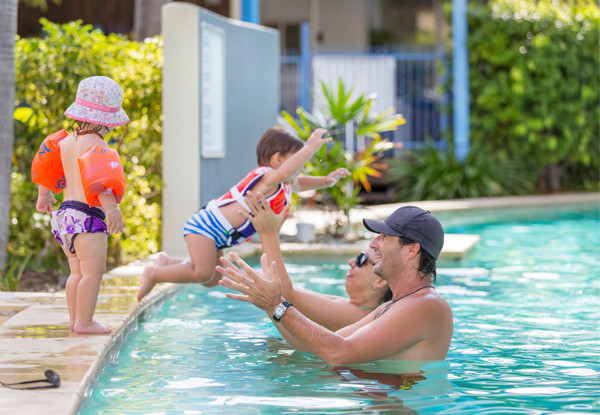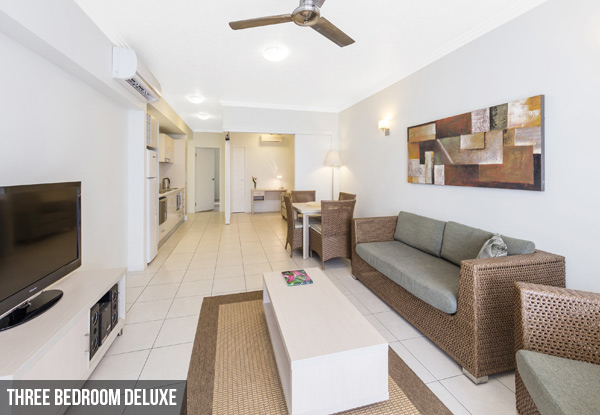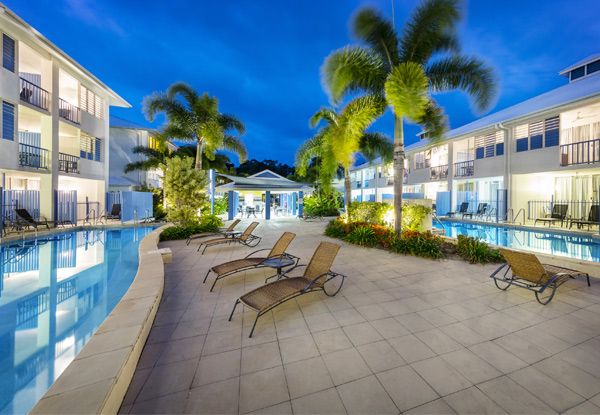 Highlights
Treat yourself to a trip away to the stunning Oaks Lagoon. 
Located just a four-minute stroll to the seemingly endless sands of Four Mile Beach, Oaks Lagoons offers a range of options for rest and relaxation or an action-packed escape.
Wander the art galleries and boutiques on Macrossan Street or amble along Four Mile Beach's golden sands or relax by the pool with a cocktail.
You can explore the many natural wonders of the region including the Great Barrier Reef and Daintree Rainforest, Mossman Gorge and Cape Tribulation.
Grab an Oaks Lagoon getaway including midday checkout, free Wifi and a bottle of wine on arrival thanks to Oaks Lagoons Port Douglas.
Choose from 12 options:
$249 for Two Nights for Two - Hotel Spa
$349 for Three Nights Weekend Stay for Two - Hotel Spa
$249 for Three Nights Mid Week Stay for Two - Hotel Spa
$630 for Seven Nights for Two - Hotel Spa
$449 for Two Nights for Four - Two Bedroom Deluxe
$549 for Three Nights Weekend Stay for Four - Two Bedroom Deluxe
$449 for Three Nights Mid Week Stay for Four - Two Bedroom Deluxe
$1,117 for Seven Nights for Four - Two Bedroom Deluxe
$579 for Two Nights for Six- Three Bedroom Deluxe
$729 for Three Nights Weekend Stay for Six - Three Bedroom Deluxe
$579 for Three Nights Mid Week Stay for Six - Three Bedroom Deluxe
$1,450 for Seven Nights for Six - Three Bedroom Deluxe
28 days left

while stocks last